Function room interior with Cycles
After you start to work with architectural visualization you will quickly notice that some projects will present unique challenges. Those small problems might appear in your lighting or with a particular asset you need for the scene. In some projects, you will have to work with large volumes of vegetation and plants at an interior, which may add a layer of difficulty to both your design and also the rendering.
An example of a project that uses a significant amount of vegetation in an enclosed space if the Function room project from artist Rio Suryonugroho, which appeared at the Blenderartists forums.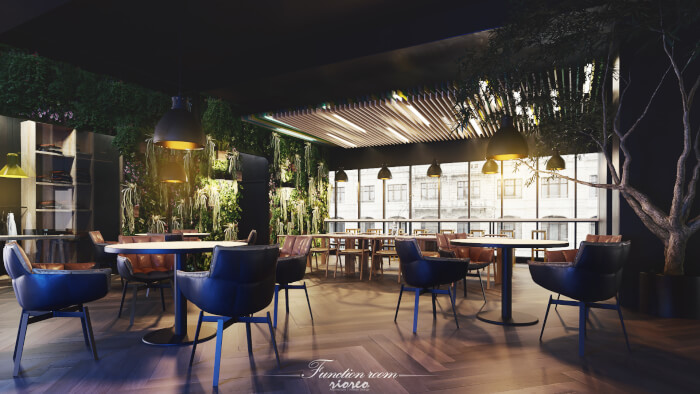 There you will be able to check some impressive images of the project, which uses Cycles for rendering. Notice that on the left side of the room you have a lot of vegetation objects scattered in a wall.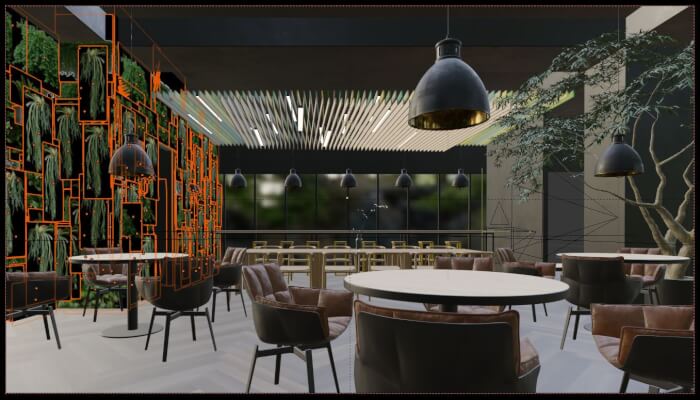 How did he manage to get those plants there? From the screenshots of his Blender viewport, we can quickly spot some planes with plant textures in PNG. Those cutout images are perfect for such projects.
If you visit the forum thread you can check some more renders of the project.
Using Blender for architecture
Do you want to use Blender for architecture or render your projects using Cycles or Eevee? We have three books available that could help you!
They cover the use of Blender for producing architectural content and also all information you need to render projects in real-time:
You can get them in both digital and paperback formats. By ordering those books, you will not only improve your skills with Blender for architecture but also support Blender 3D Architect.