Free furniture: Lounge chair for exteriors (FBX)
For every architectural visualization, you will need a type of furniture that will meet the context for such a project. An interior that shows a residential space will require furniture models and assets that will help identify that as a residence. The same applies to commercial spaces.
The Morroco Oval lounge chair is a great choice for projects that have an external area with a garden or pool, which will eventually require specific furniture models. You can download the model from Laci Lacko personal profile page in Behance. There you will find a link to the artist personal GDrive account where the model is available for download.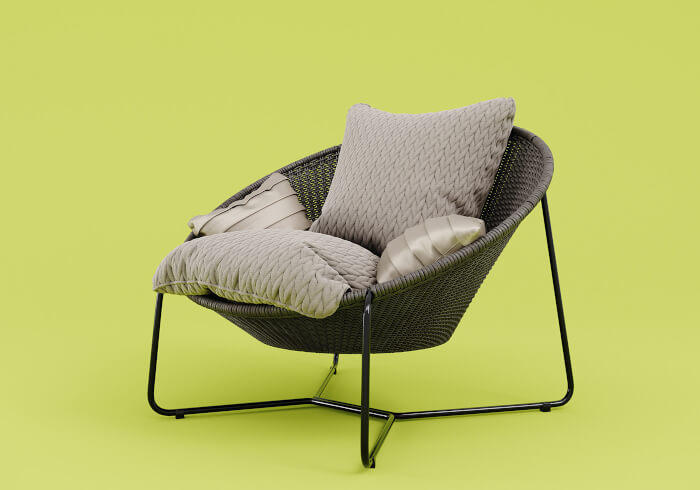 Can you use it in Blender? Absolutely! To use FBX files in Blender, you only have to use the File → Import menu and pick the FBX format. Unless it is an ASCII FBX you will be able to easily import the model to Blender.
Here is a screenshot of the model in Blender 2.82: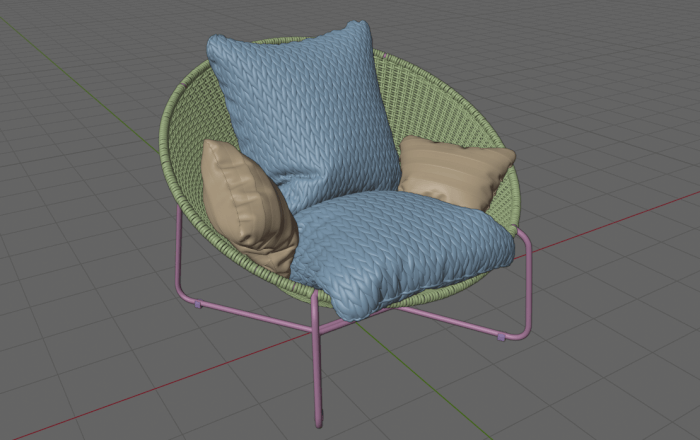 As always, you should make a few adjustments to the model before adding it to your asset library. Make sure it has the origin point at an optimal location for transformations and also correct scales. If you make any changes to the model dimensions, always press the CTRL+A keys and apply the scale.
Using Blender for architecture
Do you want to use Blender for architecture or render your projects using Cycles or Eevee? We have three books available that could help you!
They cover the use of Blender for producing architectural content and also all information you need to render projects in real-time:
You can get them in both digital and paperback formats. By ordering those books, you will not only improve your skills with Blender for architecture but also support Blender 3D Architect.