Exterior visualization of residential building with Cycles
When you have to work with an exterior visualization for an architectural project, you will most likely choose a daylight simulation. That is what most artists want to go for an architectural marketing product. But, there are exceptions for this rule.
Like this project from digital artist Sinasa Babic. It is an exterior render for a residence in Belgrade, Serbia.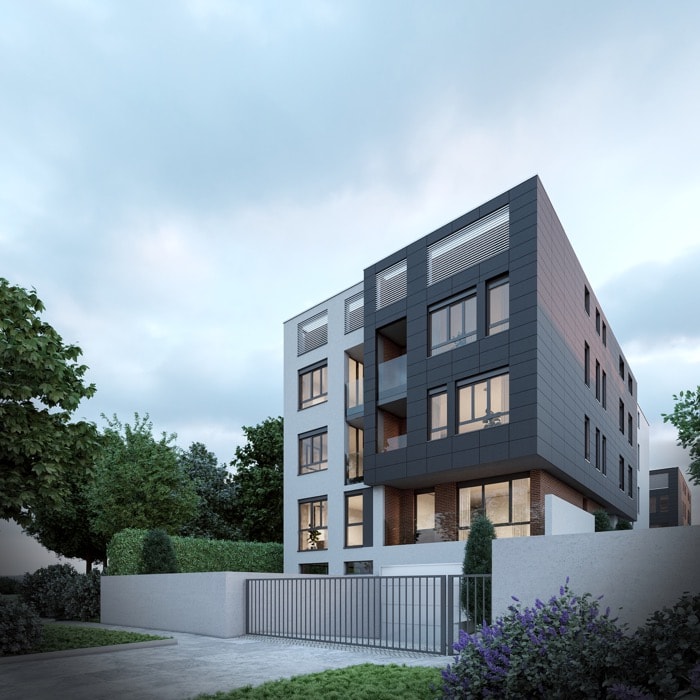 For this particular project, the artist uses Cycles to create a great looking exterior for the building, with lots of vegetation in the environment. One aspect of the project which you will notice is the lighting mood chosen by the artist.
Instead of going with a bright daylight scene, you will find the project in a cloudy sunset lighting.
Unfortunately, we don't have any further information about hardware or render times for this project.