Bathroom interior with Eevee in Blender 2.8
Once you start to use Eevee for your architectural visualization projects, you will feel that you will be able to save hundreds of work hours in the future. Since it can render scenes in a matter of seconds, you no longer have to wait several minutes for a render to finish.
Do you want to see another example of an interior using Eevee for rendering? Here is a project from digital artist Nick Brunner, which is a bathroom interior.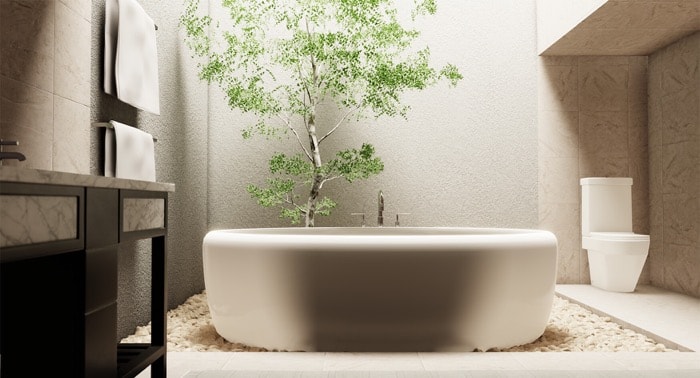 The artist doesn't share settings or screenshots, but the artwork quality is impressive. He manages to get several aspects of the lighting process in Eevee with no visual problems.
In the renders, you will even get a few effects like Depth of Field, which is incredibly fun to use in Eevee. Why? Because you can set the focus point in real-time.
Can we abandon Cycles and only use Eevee? No, you will still need Cycles for specific projects demanding a high level of realism. It beats Eevee in aspects like shading, transparency, and overall lighting. You can get close with Eevee, but Cycles produces the most realist results.
Do you want to learn how to render in real-time using Eevee? Take a look at our recently released Blender Eevee: The guide to real-time rendering with Blender 2.8 book.
It covers the workflow required to create realistic images with Eevee in real-time.