Blender 2.8 quick tip: Isolated mode?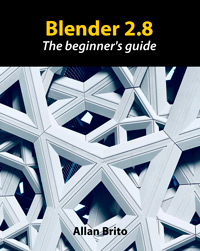 In some projects, you may have a massive amount of objects in your 3D Viewport, which could make the editing process a lot harder. For instance, you may want to select a single object and preview the results of texture tiling.
If you don't have any way to isolate that object from the rest, you will have a hard time trying to visualize the changes.
Luckily for us, we have a simple way to isolate selections in Blender 2.8. The trick is you use two shortcuts:
SHIFT+H: Isolate the selected object
ALT+H: Exit isolate mode
That will become a massive help for projects where you have hundreds of objects and want to edit or manipulate just one.
Does it work as an isolated mode? Technically in Blender that is not isolate mode. Instead, it is a shortcut to hide and unhide objects. The SHIFT+H will hide everything but the selected object (Hide Unselected). With the ALT+H you will unhide everything (Show Hidden Objects).
You can also use the H key to hide selected objects.