Eco District in the Netherlands with Blender Cycles
A couple of years ago, a 3D artist would become worried about a project using large amounts of vegetation. A project with such features would need powerful hardware to process and lots of tricks and expensive software to get good results in time. Today it is a lot easier to do projects with vast vegetation landscapes due to more efficient hardware and optimized software.
Here is an excellent example of a project developed with Blender and rendered in Cycles. From Foppe3D, we have the Eco District in the Netherlands.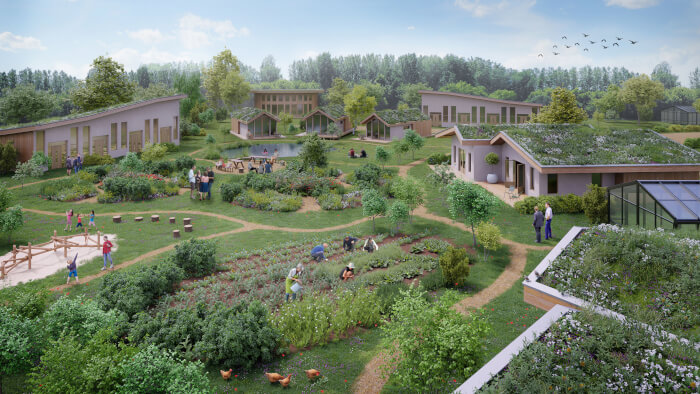 The project uses Blender alongside two Add-ons:
You find a screenshot of the scene with the basic layout of this scene and all the assets at the link above. It is impressive how realistic we can get with those assets.
By the way, do you know that you can grab Scatter 5 Beta as a free download? During the development of Scatter, you can download the development version of Scatter for free.
Using Blender for architecture
Do you want to use Blender for architecture or render your projects using Cycles or Eevee? We have three books available that could help you!
They cover the use of Blender for producing architectural content and also all information you need to render projects in real-time:
You can get them in both digital and paperback formats. By ordering those books, you will not only improve your skills with Blender for architecture but also support Blender 3D Architect.