4 Free wood textures for architecture
There are some types of textures used in architectural projects that need to be in your asset library. We can name a few of those surfaces like concrete, bricks, and tiles. One of the most common types of materials that you need to have available is wood. You find wood in almost all modern architectural designs, especially in interiors.
Do you want to download some great-looking wood textures to use in your architectural projects? Here is a great collection from the guys of Viz People.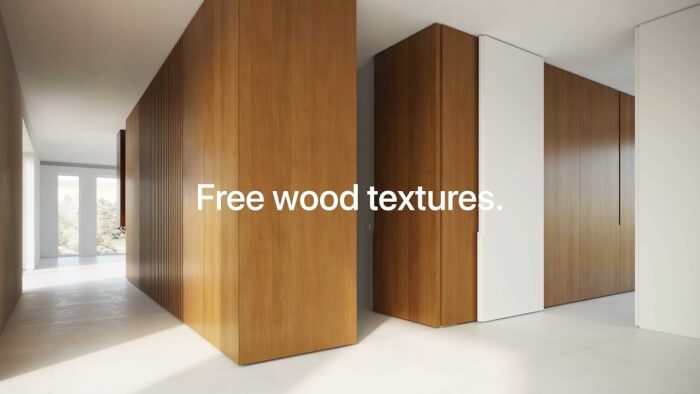 They are offering a total of four wood textures with resolutions going up to 8K. Here is a list of the wood types available:
Exotic Planks
Palisander
Wenge
Aspen
Each texture includes maps for Albedo (Color), Reflect, Gloss, and Normal. All materials are available as a direct download, and you don't have to create an account or log in to grab the files.
Are they PBR materials? Not in the format available. You have to invert the Gloss and Reflect maps to connect them to the Principled BSDF in Blender.
Using Blender for architecture
Do you want to use Blender for architecture or render your projects using Cycles or Eevee? We have three books available that could help you!
They cover the use of Blender for producing architectural content and also all information you need to render projects in real-time:
You can get them in both digital and paperback formats. By ordering those books, you will not only improve your skills with Blender for architecture but also support Blender 3D Architect.