Diva Estate Miami: Apartment interior with Cycles (Profile)
The project profile series of Blender 3D Architect is a collection of articles with the aim of feature projects related to architectural visualization. We invite talented artists to share additional details about each project to demonstrate how they approach each stage of the process. And also allow each author to publicize their work among our readers.
How does it work? It is like an interview, where we sent a couple of questions about a project for the artist.
If you want to check previous project profiles, visit this link.
Today we have an apartment interior from architect Corrado Conti, which used Cycles to render the interiors of a building under construction in Miami Beach.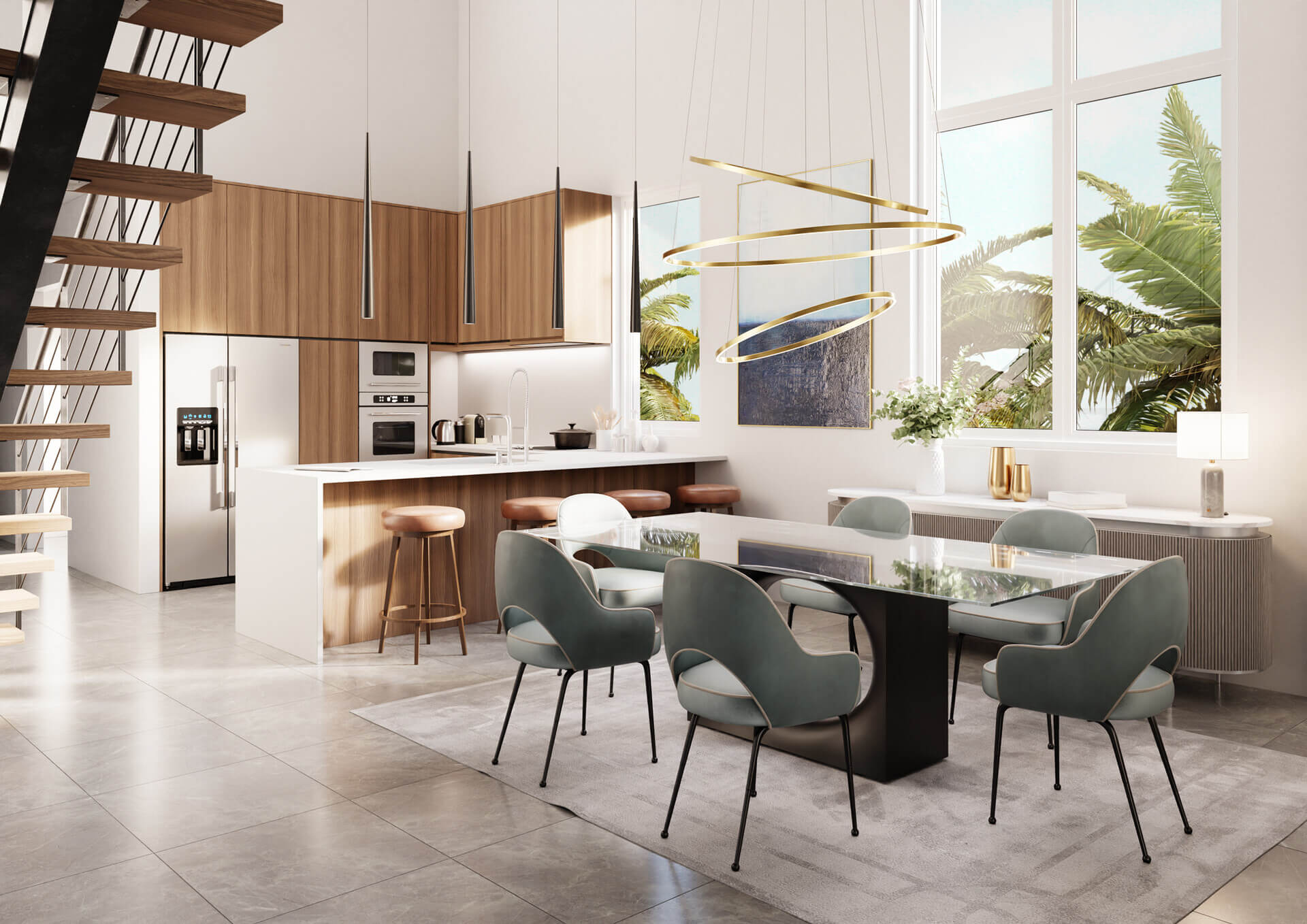 (Click to enlarge)
What is unique about this project? The project shows how Blender can become a powerful tool in the hands of a skilled artist, which is also the architect of the project. Based on technical drawings and sketches, the author turned his ideas into strong marketing material for the upcoming building under construction.
Let me thank Corrado Conti for sharing the details about the project with Blender 3D Architect readers.
---
Was it a commercial project? What can you tell us about the motivation for this project?
This is an interior design project that our studio OVRE Design did for a building currently under construction in Miami Beach developed by "Diva Estate Development Company." Location: 756 84th Street – Miami Beach, FL 33141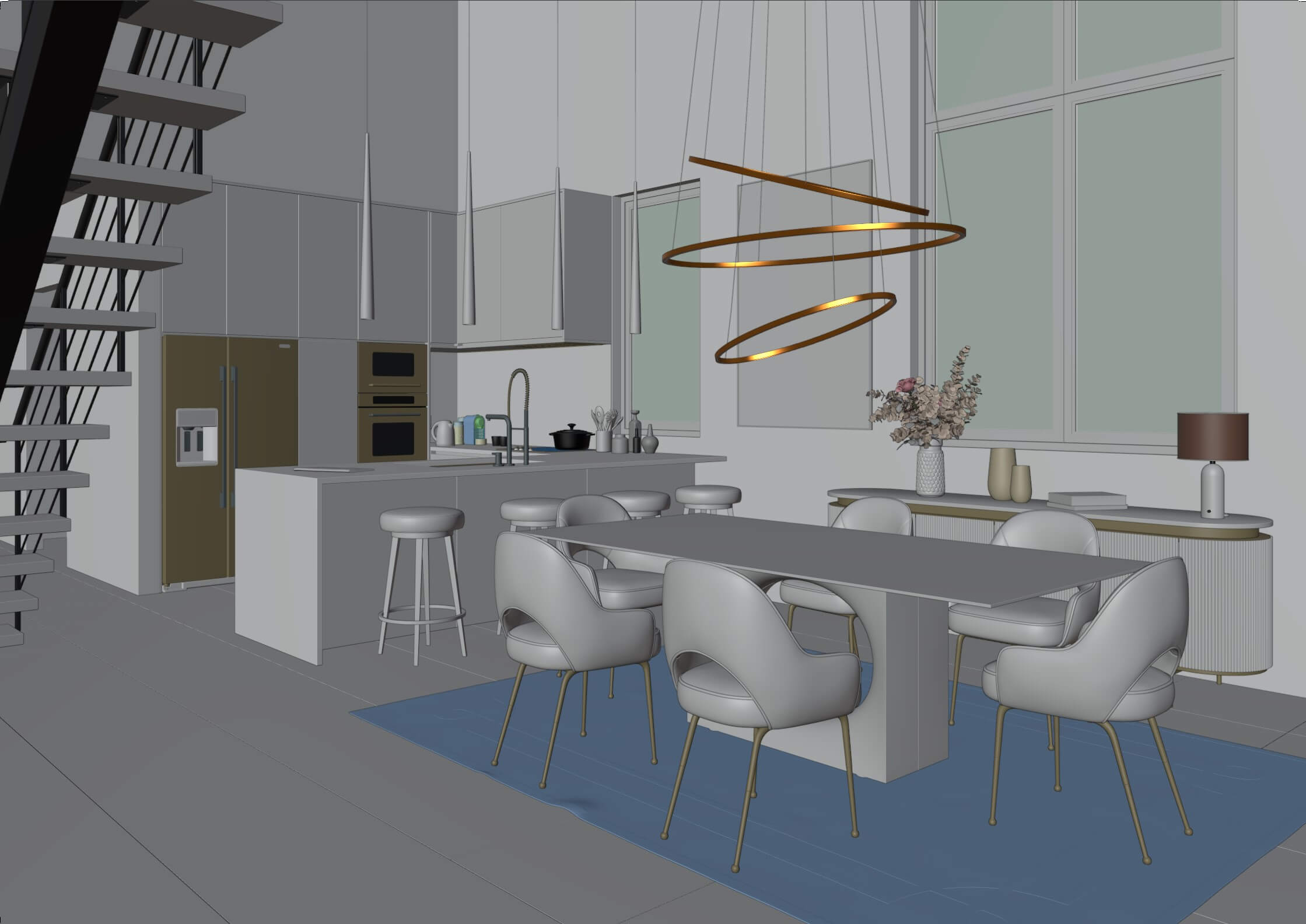 (Click to enlarge)
Did you use any references for modeling, like technical drawings?
As architects, we designed all the interiors using sketches, plans, and technical drawings.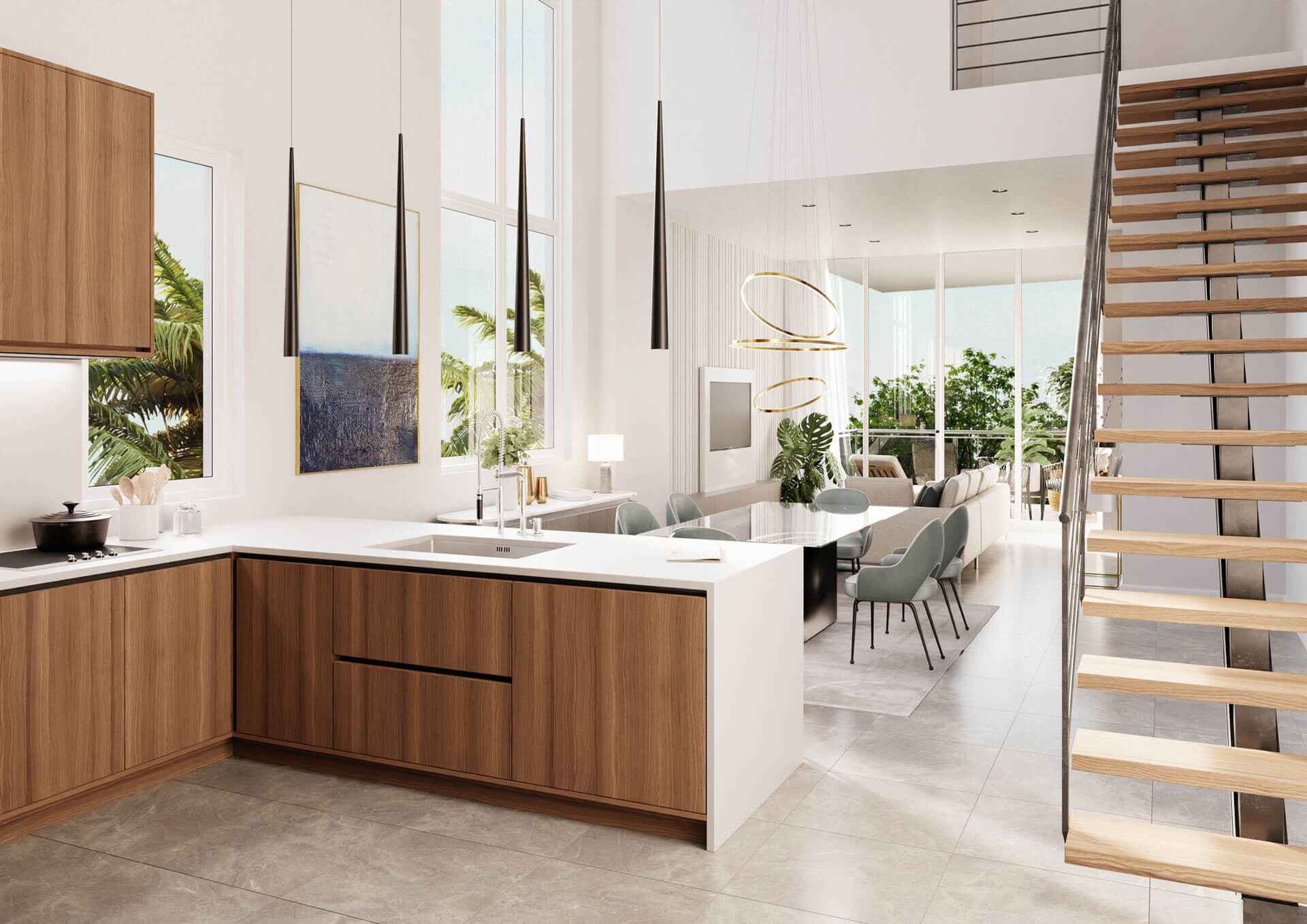 (Click to enlarge)
Did you model everything in the project, including furniture and props?
I modeled almost everything in the scene, except some furniture like the chairs and the sofa.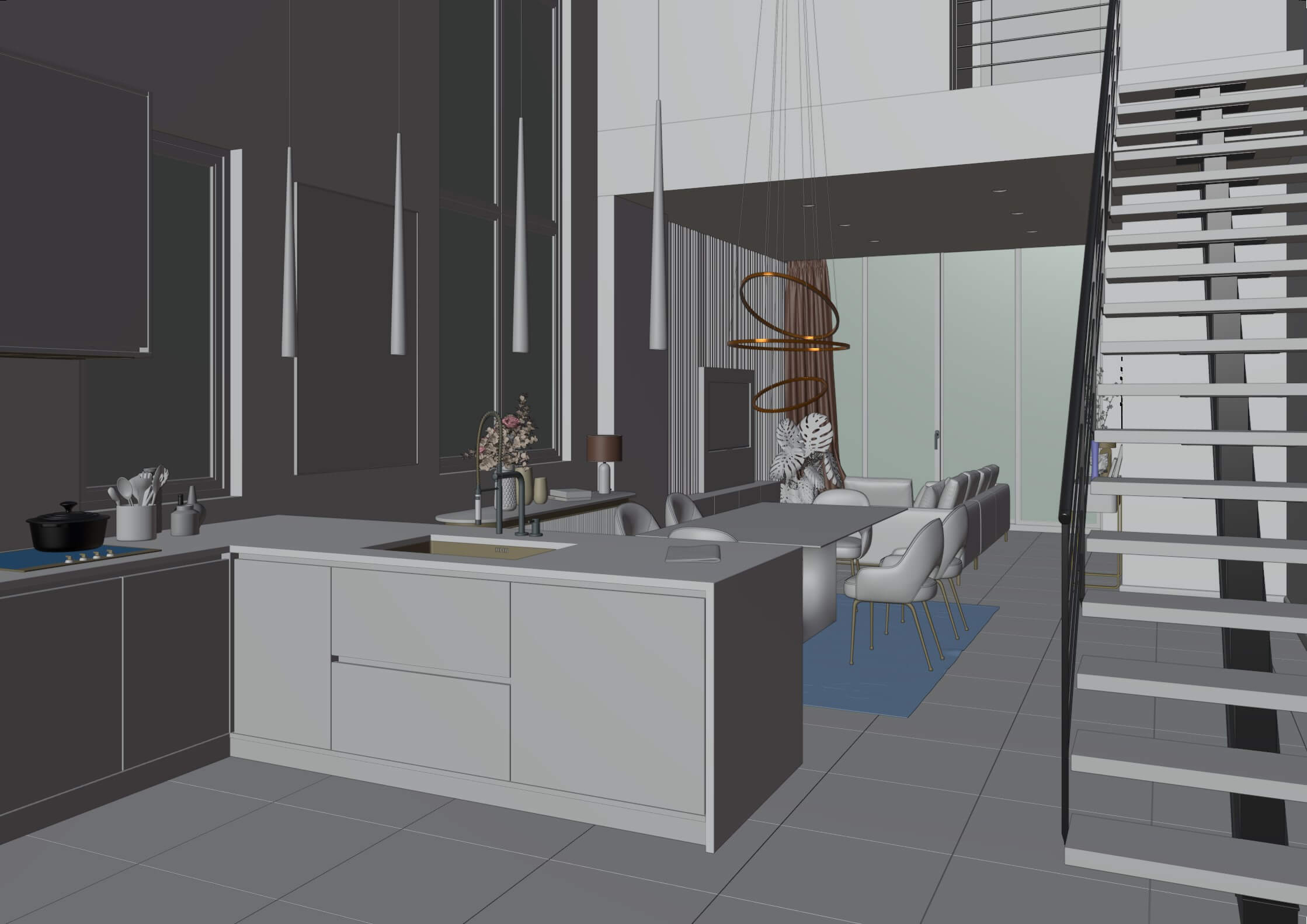 (Click to enlarge)
What can you tell us about the interior design (Layouts, materials, and props)? Did you have to create it yourself?
After defining the layout, we choose real materials and finishes and recreated them in Blender using Poliigon textures. Some materials like the floor are made from scratch using a real photograph of existing tiles. Some props come from 3dSky and chocofur, and some others are modeled by me.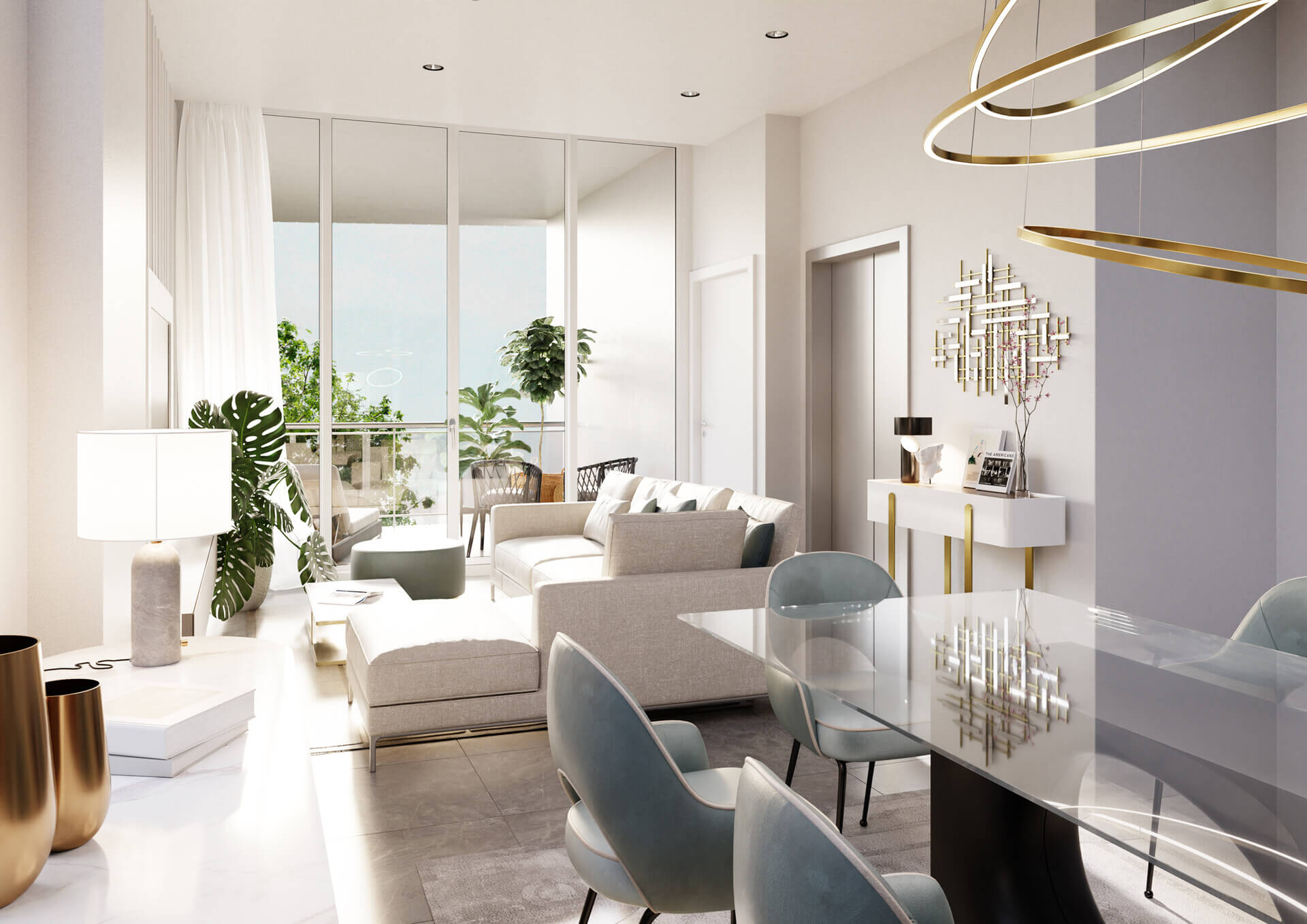 (Click to enlarge)
How long did it take from start to finish?
The entire project (design, modeling, and rendering) took about two weeks.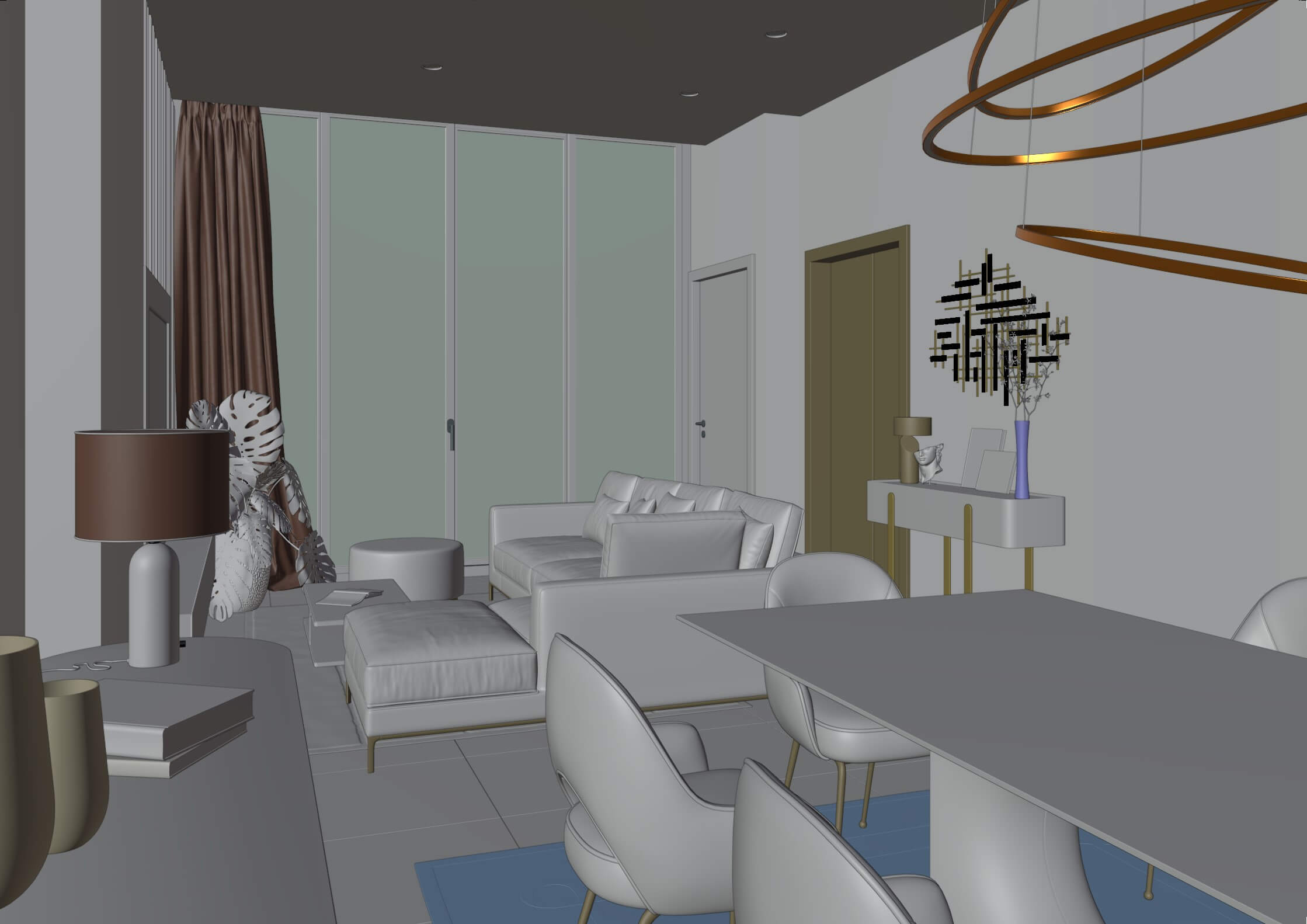 (Click to enlarge)
What hardware did you use to render? Can you share some render times?
I rendered in GPU mode (Optix) on an Nvidia GeForce RTX 2080.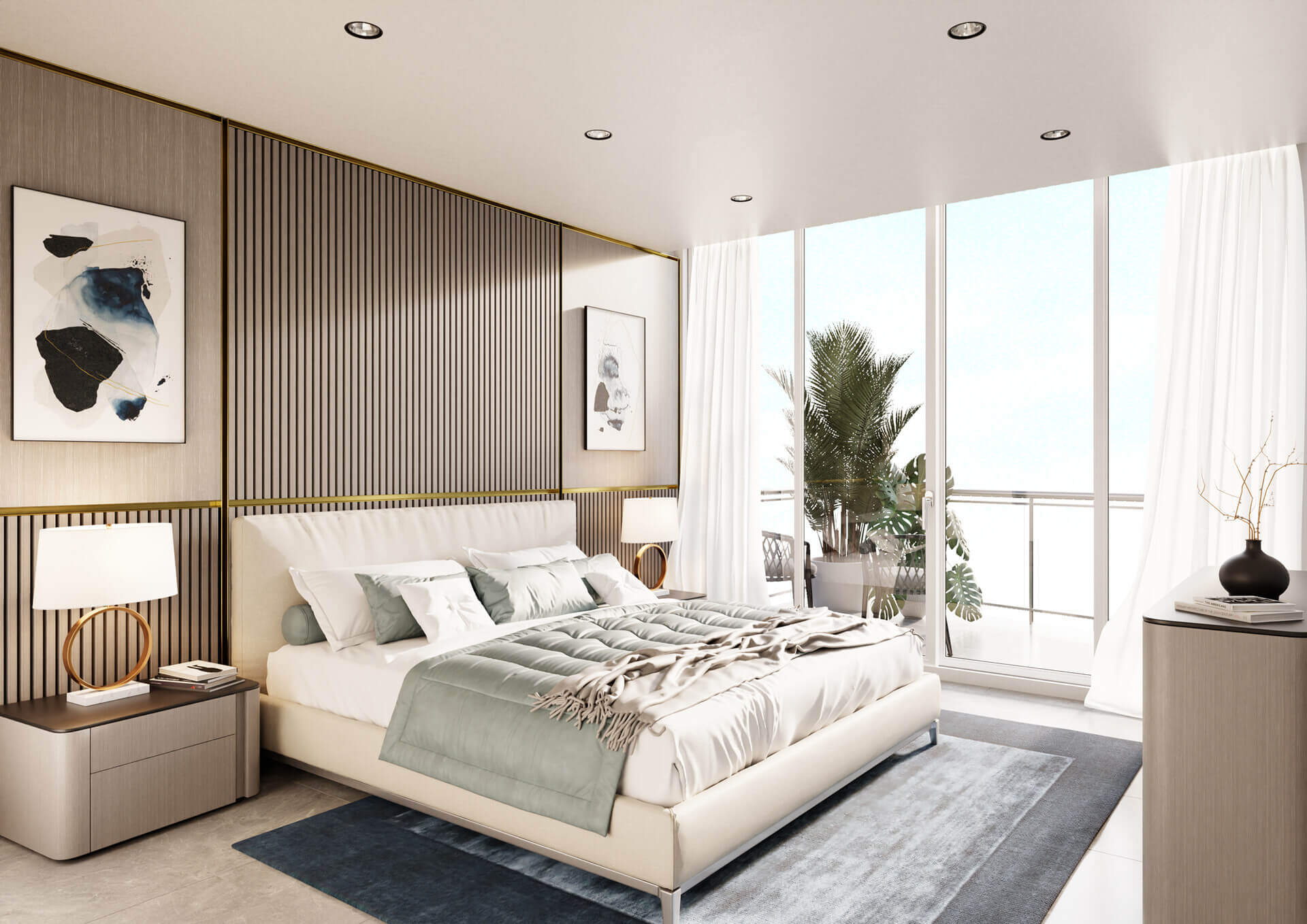 (Click to enlarge)
Can you share any details about the lighting process?
Lighting was pretty simple. Just a world light with a Blackbody node set to 8500K and a Sun lamp. To add some details, I added different light sources, such as the pendant lights on top of the kitchen.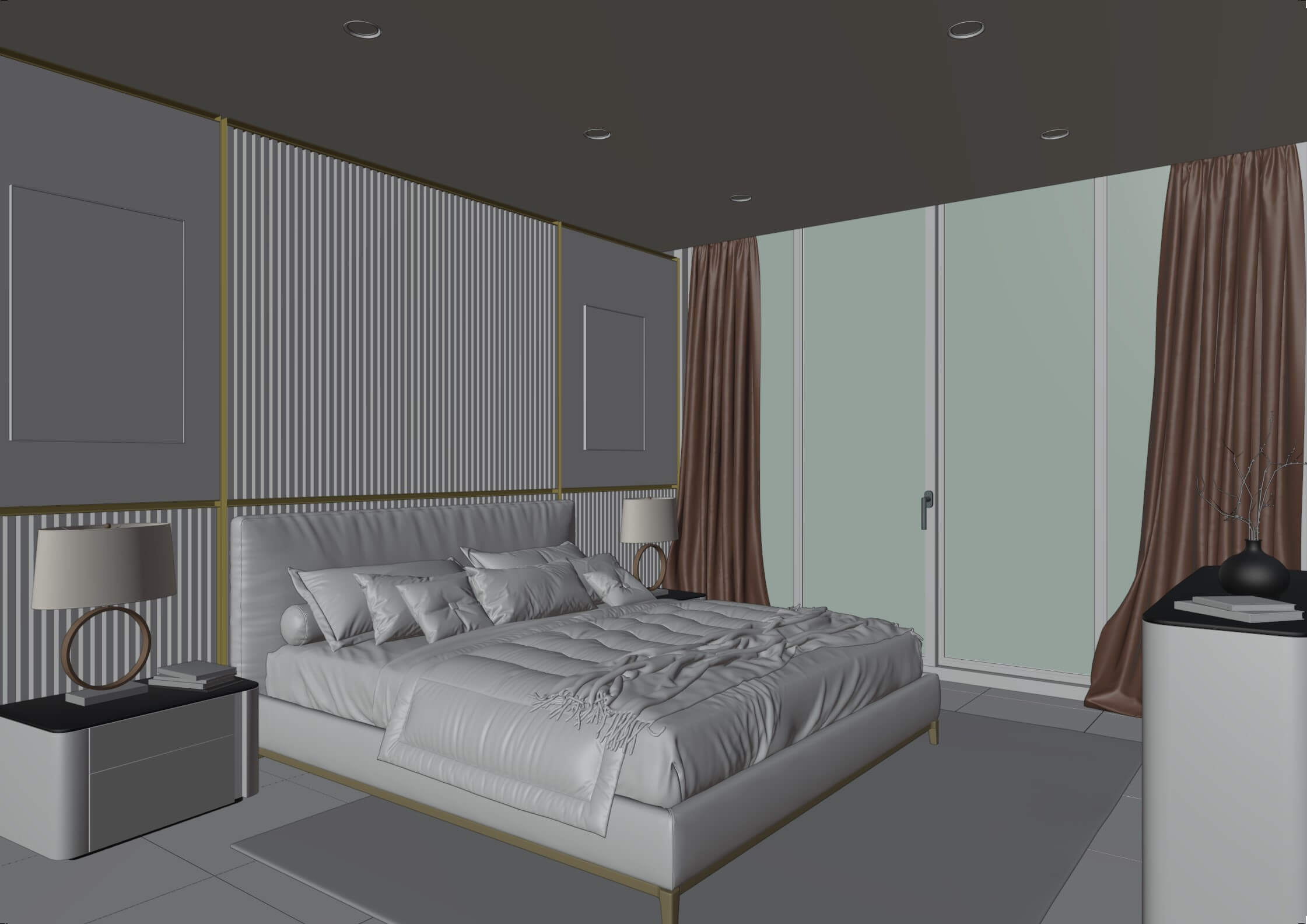 (Click to enlarge)
Did you use any Add-ons or external tools to create the project?
I used some add-ons to speed up the process like Poliigon material converter, Archipack, and a must-have for me: Photographer.
---
Thanks again to Corrado Conti for sharing details about his work. Visit his portfolio page if you want to reach him or see more of his projects. You can also take a look at OVRE Design to view more visualization projects using Blender.