Concrete house with Blender Cycles (Making of)
A great way to learn about architectural visualization produced with Blender is to see other artists' work and analyze their workflow. That is one of the reasons I often get in touch with those artists and ask them to write a profile for us. While I'm still working on more profiles, you have a unique opportunity to get a close look at the work of Juan Patricio Calvelo. He is an architect from Argentina working for a studio in Sweden.
One of his latest projects has the name Concrete House, and he shared a lot of details about the workflow and design process on BlenderNation.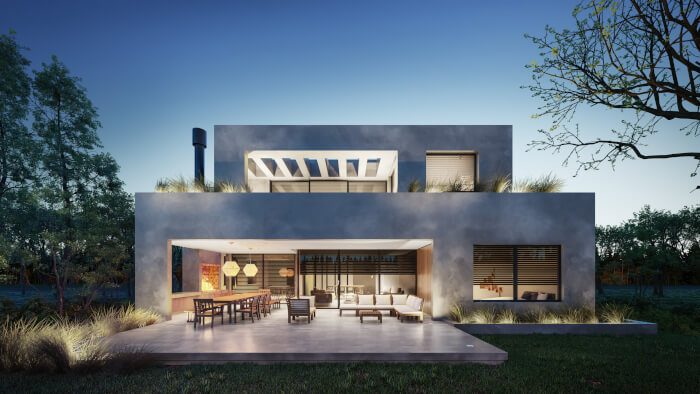 He uses a DXF file as the starting point for this project and uses a couple of Add-ons to finish the design.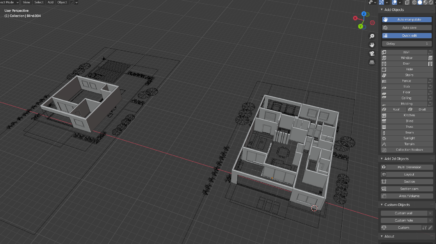 It is a beautiful example of how Blender can help with architectural designs and the importance of Add-ons in the workflow. They save a lot of time in the process.
Using Blender for architecture
Do you want to use Blender for architecture or render your projects using Cycles or Eevee? We have three books available that could help you!
They cover the use of Blender for producing architectural content and also all information you need to render projects in real-time:
You can get them in both digital and paperback formats. By ordering those books, you will not only improve your skills with Blender for architecture but also support Blender 3D Architect.