Using YafaRay with Blender 2.5
Because of my latest posts here on the blog, showing some projects made with Blender and rendered with YafaRay, I`m getting a lot of messages in both twitter and from the contact form, asking me about how to install YafaRay in Blender 2.5. If you don`t like to get involved with lots of files and installation methods, I still think that the easiest way to use Blender 2.5 with YafaRay is to get a build from graphicall.org with the YafaRay exporter already incorporated to Blender.
It is not bug free, but will get you to use YafaRay in Blender 2.5 really fast. For old YafaRay users, you can take a look on some of the YafaRay render settings in the image below.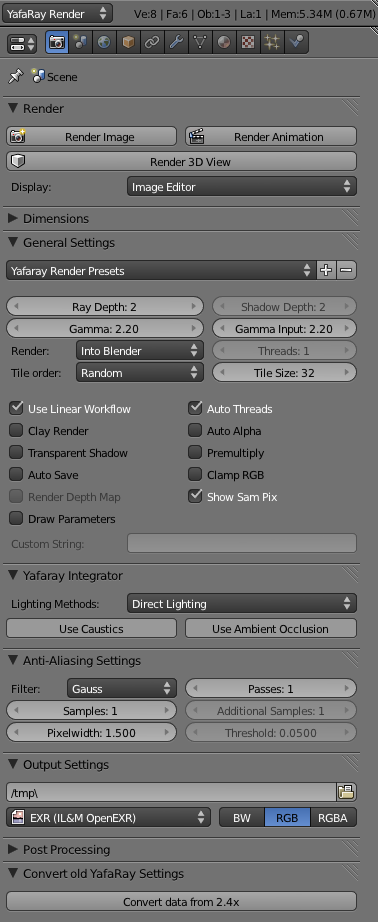 It is still too early to use YafaRay on Blender 2.5 for production, but its fine for testing purposes. To know more about the development of the exporter, visit this thread at the YafaRay user forums.