Chrome adds better support for WebVR and architecture
An architect once told me that a good presentation could even sell poorly designed projects. For that reason, a significant amount of architects and offices invest a lot on presentations. Nowadays the most sophisticated way to create impactful presentations is with the use of VR (Virtual Reality).
The technology is becoming more accessible and using a smartphone is more than enough to get a VR experience. From all formats involved in VR, the most promising is WebVR.
Just think about the potential of using web-based VR experiences, where you can send a link to a potential customer. The user just has to visit the link using a smartphone or compatible browser.
Talking about compatible browsers, in a future update, you will see much-improved support for WebVR in Google Chrome. A developer from the Chrome team shared some great news on Google Plus. He said that Chrome 61 allows people to browse the web in VR mode using WebVR!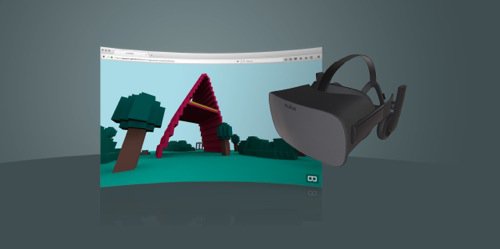 Why would some news about VR interest an architectural visualization artist? We do believe that in the not so distant future VR will play a significant role for architectural visualization. As a way to consume media VR still has a long way to go, but the technology shows great potential as a tool to present products and designs.
Do you want to start producing VR for the web today? Consider looking into our course about VR architecture with WebVR. There you will learn how to convert and render a scene from Cycles, turn it into a WebVR experience. Add links and walk around the project.
You can add the page to your portfolio or use it to boost sales of any project. Like we usually tell our students, architectural visualization is not only a way to create digital art. You also contribute to the marketing efforts of a project. An immersive VR experience is a powerful way to sell architecture.