Free foliage kit for architecture in the Unreal Engine
For projects that use the Unreal Engine as a way to give realism to 3D models is imperative to add some furniture objects to the scene. Otherwise, you will lose the sense of scale. Besides furniture, you should also include vegetation to those projects.
Not only they will help you to give context to the scene, but also to break that strong "artificial" look of 3D projects. Because of that aspect, it is always recommended to have a reasonable amount of 3D vegetation available to use on such occasions.
Do you have 3D models optimized for the Unreal Engine and architecture?
An artist called fighter5347 shares a resource that is a must have for anyone using Unreal for architectural visualization. It is the Foliage Starter Kit. The collection has 76 resources to create all kinds of vegetation for external visualization in the Unreal Engine.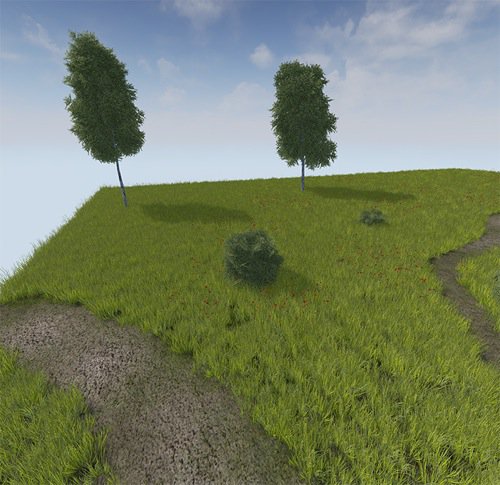 You will find 46 meshes, 20 textures, 9 materials and 1 particle system. From grass to falling leaves, you will find an incredible amount of resources.
The collection has an excellent visual quality and will give your architectural visualization project a valuable source for external vegetation.
To make the collection even more appealing you can download the files directly, and according to the author, they are under a Creative Commons Zero license. That means public domain. You can use them with no restrictions, even for commercial projects.
If you are among our students of the Course of architectural visualization with Blender and Unreal, you can just import the files to your project folder in Unreal. From there it is a matter of drag the files to the scene.