Free cinematic grass for the Unreal Engine
What would be an external architectural visualization scene with no vegetation at all? Unless your scene is in an urban environment surrounded by concrete, you eventually will have to add foliage.
For the cases where you have a garden around the building, you most likely will need to create grass.
In the Unreal Engine, you will find several ways to create grass for architecture, and some of them appeared here at Blender 3D Architect already. But, if you want another option you can take a look on this cinematic grass from a game artist called Zetaneko.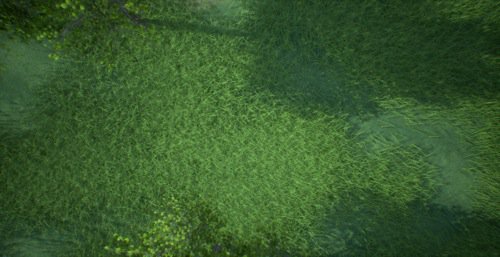 To download the grass you have to follow the link to the Epic Games forums, and use the link provided by the author. Since it is a share from Google Drive, I recommend you to get it as soon as possible. Only the author has control over both link and content, and at any moment he can either remove or change them.
The model is a small patch of grass that you can replicate over a surface to create a realistic looking environment. It works perfectly for animations and cinematic cameras.
Just keep in mind that using that kind of resource will result in a drop on framerates for your project.
Do you want to learn how to use the Unreal Engine for architectural visualization? We have an online training teaching how to work with both Blender and the Unreal Engine for architecture.