Free photogrammetry e-book for architecture
Have you ever heard the word photogrammetry? For those unfamiliar with the procedure, Photogrammetry is a technique to create 3d assets based on photography. You will take several pictures from an object, and use a proper workflow and tools you will end up with a 3d object.
In projects that require a fast and accurate way to reproduce real environments, photogrammetry is a great technique. Digital artists can make assets for games and architecture using that procedure. The method will help you to create not only 3d objects but also tileable PBR textures.
Do you want to download a free ebook about photogrammetry?
Unity technologies just released an e-book about the subject, and you can download the PDF (96 pages) for free. Just follow this link to get the file. No registration required.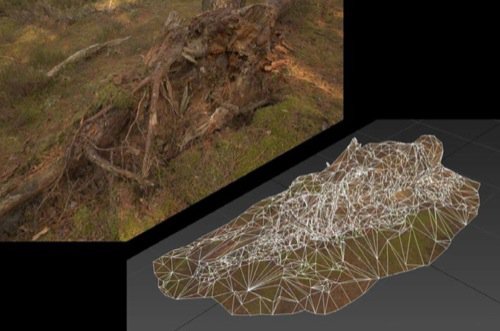 The book covers a lot of ground, starting with the equipment you will need to capture images and all necessary software. You can replace some of the tools on their list. For instance, something tells me that you won't use 3ds max just because it is on the list.
Even with a direct focus on assets for games, you can use the same technique to produce assets for architecture. The technology used to create games or architectural visualization are getting closer every year. At some point, everything will be real-time render.
Don't miss the opportunity to download the e-book! It is free and could get some use in the future.
If you want to start working with architectural visualization in Blender, don't forget to check our online training library: