Blender 2.9: The beginner's guide
The release of Blender 2.8 back in 2019 was a huge milestone for the software and provided us a revamped user interface and some incredible new tools. One example was Eevee that introduced real-time rendering straight to our Viewport. In a couple of days, we will see another leap in Blender development with the upcoming version 2.90.
Do you want to start using Blender and stay up to date with the latest features and tools? We are proud to announce a new book from Blender 3D Architect, which is the Blender 2.9: The beginner's guide.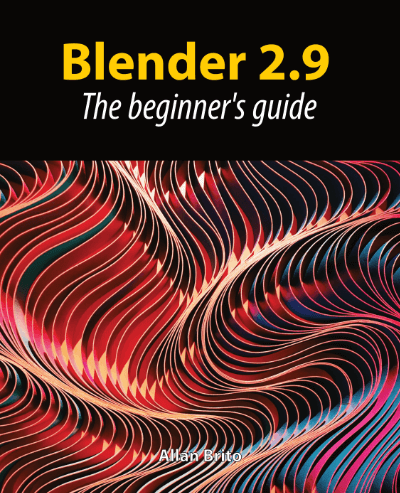 As the name implies, it is a title that has a focus on artists that never used Blender before and are willing to start using it in their workflows. The book has a practical approach and considers the reader as someone with no prior experience with Blender.
Here is a summary of what the book covers:
User interface
3D navigation
Modeling and editing
Modeling tools and options
Interactive shading options
Materials and textures
Use PBR materials with Cycles and Eevee
Working with the camera
Rendering with Eevee and Cycles
Making and exporting still images
Animation and interpolation
Animation constraints
Use the follow path for animation
Animation tools and rendering
Rendering animations as videos
To know more about the Blender 2.9: The beginner's guide, visit the details page with an extensive explanation about the book content.