Blender and Unreal for Architecture: Free grass
The newest course from Blender 3D Architect is about the use of both Blender and Unreal Engine for interactive visualization and despite the fact of still being in development I love the experience to put all information together.
In the next few days more lessons will be available, and for everyone enrolled in the course I hope this will get your projects to the next level (real-time). While you wait for me to capture screenshots, video and get all the information together, you can start to gather some free resources for architecture with Unreal.
What about some grass for exterior scenes? At the Epic Games forums, you will find lots of resources for both game development and architectural visualization. One of those resources is the Foliage Starter Kit. With this tool, you will be able to create some great foliage for an exterior scene.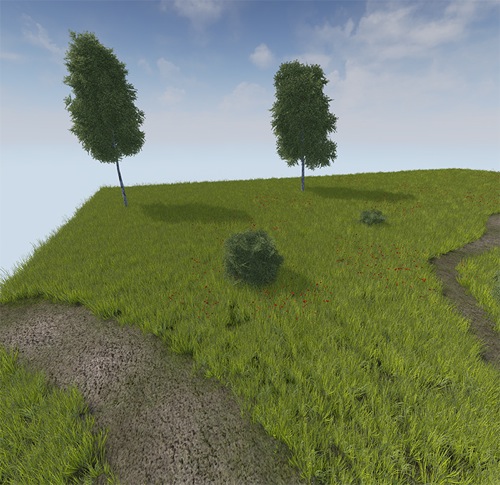 If you were creating a scene for Cycles, a better solution would be to get all grass and foliage ready in Blender, but by taking advantage of Unreal to create interactive architecture will require you to use their tools. The Foliage Starter Kit aimed for games, but we can easily make it work as a powerful design option to craft external scenarios.
The link will take you to the Epic Games forums, where a link to download Foliage Starter Kit is available and a quick tutorial on how to use it. If you have plans to use Unreal Engine for architecture, a tool like Foliage Starter Kit is a must have.
And by working with both Blender and Unreal for architecture, you will get an incredible environment to work. In the next weeks, I will share some more resources that will help artists looking to get their projects into Unreal Engine and goes all the way to interactivity.