50 free book textures and models for the Unreal Engine
Besides using Blender for architectural visualization, we also believe that the Unreal Engine is an incredible resource for interactive projects. For artists looking to create applications for their projects, using the Unreal Engine will give you a wide list of benefits.
It is not an open source solution, but for architectural visualization, you won't have to pay any royalties to Epic Games. The software is completely free for that purpose.
If you are among the artists using the Unreal Engine to create an interactive architectural visualization, you have the opportunity to add incredible assets to your collection. Coming from AZR Studio in the Netherlands, you will find a set of 50 free books for the Unreal Engine.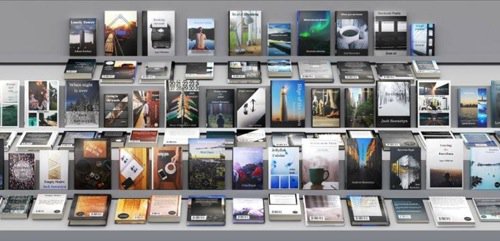 From the modeling standpoint, you will find the books rather easy to create. They are simple models that anyone can create with simple modeling techniques. The real resource you will get from this collection is a group of textures.
When you download the models, all books will come with a texture that will help you to add context and a sense of realism to your models.
To download the collection, you just have to visit the link. Once you visit the studio website, the link to download that collection will be at the bottom. No registration is necessary.
If you want to learn how to use the Unreal Engine for architecture, you can take a look in our online course of architectural visualization with Blender and Unreal.