148 free textures and materials for the Unreal Engine
The Unreal Engine has a great appeal among architectural visualization artists, not only because it can produce incredible results with interactive real-time rendering. Besides that, it also offers a free license for design projects, even for commercial purposes.
For the modeling stage of the project, you can count on Blender to create all 3d objects that later will receive materials and textures in Unreal.
But, what if you don't have any materials and textures?
In that case, you will probably want to take a look at an incredible resource we found at the Epic Games user forums. An artist called RJ31337 posted a collection of 148 textures and 17 material packs for the Unreal Engine.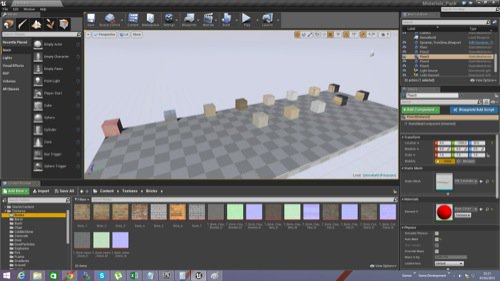 Inside the collection, you will find some of them could fit an architectural visualization project, like materials for concrete and bricks. The total size of the file is close to 1GB.
The only downside is that you will have to make the download from MEGA. I don't like to make downloads from there, but they work if you are not on mobile. Be patient, and you will get 1GB in materials for the Unreal Engine.
What about the license of the files? According to the author, all files are royalty free and don't require mention. If I can confirm that, we might host the files later and send them using our newsletter for premium subscribers and a small subset of regular subscribers.
Do you want to learn how to use the Unreal Engine for architectural visualization? Take a look at our course of architectural visualization with Blender and Unreal to start using the software with Blender.