Grease Pencil improves review work in Blender
The review of any kind of work is very important for the artist, it gives feedback on the project and could give him some insights of what`s working and not working with the model. Until now, if I want to send a project for review, I had to render a test and send the image or a lot of images. Well, great new feature of Blender is in development that can change this workflow. The feature is called Grease Pencil, coded by Aligorith, and it will allow you do draw directly on the 3D View!
I was curious about it, so I decided to download a test build from graphicall.org to check it out. It`s quite simple to use, but you have to use a new work mode and create an especial layer for the drawings.
Let`s take a look on how it works.
First of all, you have to enable the Grease Pencil. Go to the View menu and choose Grease Pencil.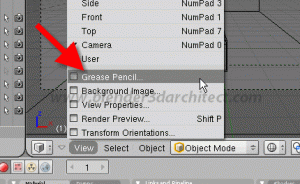 Then, turn on the "Use Grease Pencil" button.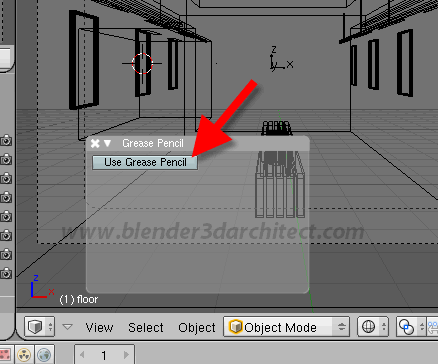 The next step is to choose a new work mode called Grease Pencil. You will only be able to draw if this mode is active.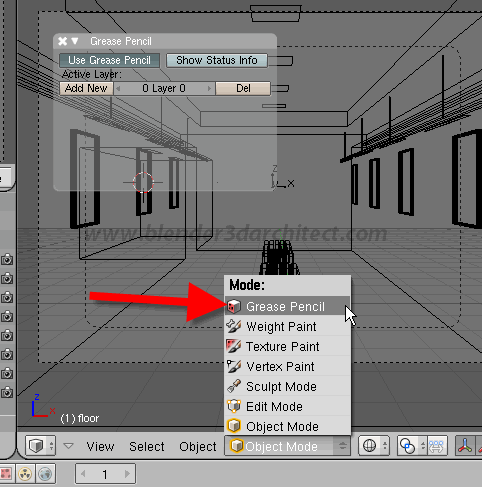 One last step before we draw something, add a new layer. All layers can hold draw lines with different colors and thickness, if your team has more than one reviewer, each one can use a unique setup.
That`s it, now you can hold down the left mouse button and draw.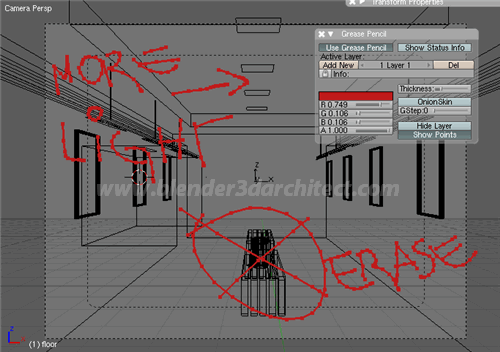 This is a very interesting feature, and I will be probably using a lot of grease pencil for review. You just have to be careful, if your notes are placed right over a model, you can`t move the view or the notes won`t be aligned to the models.
If you want to review a job from a client, a test render is still the best option, unless you want your client to have a copy of the blend file. But for team work, the Grease Pencil will help a lot! I`m looking forward to see the final version of the tool.