Free wood floor PBR texture in 4K
When you think about a proper material to use in an interior visualization in a floor, what type of surface comes to mind? Usually, for that type of surface, you will end up picking wood, stone tiles or maybe a carpet.
That will depend on the design guidelines you have for the project. Usually, that type of decision appears in the project description, for people working on visualization and are not responsible for the designs.
If you are responsible for the design, a wood floor is a popular choice among interior designers. Not only interior designers but also potential buyers. For residential spaces, they add a welcome sight of a natural surface.
Do you want to download a set of free wood floor PBR textures in 4K? An artist called Brandon Funk posted on his Gumroad account a set of those textures with a resolution of 4096 x 4096.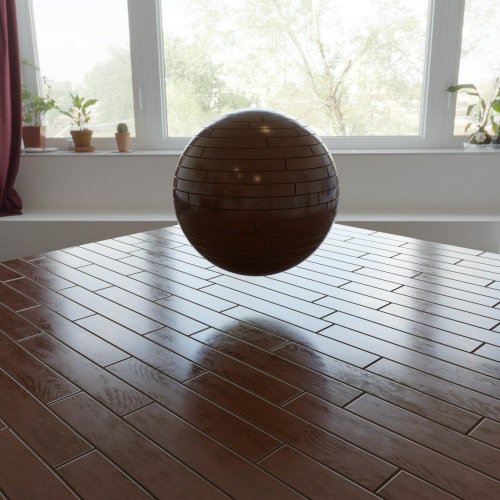 The pack has only one base color for the wood, which is quite dark. It would be something like a dark ebony wood.
To download those textures, you will have to visit Gumroad. How to download assets from there? If that is your first time, you will see a field asking for a "price." Those weren't supposed to be free? To download them for free, you can set the price as zero.
The author didn't include any information regarding all possible uses for that textures. Can you use them for commercial projects? It is unclear. If you want to make sure, send the author a message on Reddit.
What are PBR textures? If you don't have any idea on how PBR textures work and would like an in-depth analysis of their inner mechanics, we linked a free eBook about PBR materials just a few weeks ago.
The eBook describes in detail how you can PBR work.
Do you want even more PBR textures in 4K? Take a look at this collection with 120 free PBR textures in 4K, all in creative commons zero.