120 Free PBR textures in CC0 for architecture
What are the qualities you look in a texture collection? They should have an outstanding resolution, like 4K or bigger. Besides resolution, a great plus for any texture is the possibility to tile them with no visible borders.
And also have multiple maps available to create PBR materials, will complete the wishlist.
DO you want to download some textures that have all those qualities?
Here is an excellent collection of PBR textures from Swiss artist Dorian Zgraggen. He is the author of all textures, which he captures with a digital camera (in RAW) and processes the images with RawTherapee, Affinity Photo, and Substance B2M.
He describes his workflow to create each texture set here.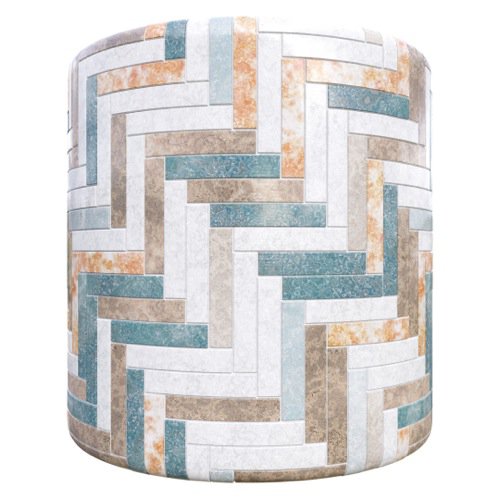 How to download each of the 120 free PBR textures? You have to visit cgbookcase.com and choose the texture you want. The address has all the textures produced by Dorian Zgraggen organized by category.
Once you get there, just click the download button on each texture. You will see a prompt asking for your email. If you don't wish to put your email 120 times to get the textures, just use the "direct download" button right at the bottom of the download box.
Using the direct link will give you access to the textures without the need of entering your email so many times.
The resolution for most of the textures is 4096 x 4096 pixels, but we found some of them in 2048 x 2048. But, for a free library that is already excellent.
Are they PBR textures? Each texture pack will give you maps for:
Color
AO
Height
Normal
Roughness
If you use them in Blender Cycles with the Principled BSDF Node, you will get a PBR material. The author even has an example of the recommended settings for Cycles.
And since the textures have a creative commons zero licenses, you can use them for any project you want! Even for commercial purposes.
That is an excellent addition to some other Free CC0 texture packs that we posted just a few weeks ago.
Maybe, it is about time to expand your data storage. To keep all those textures ready for use in Blender.