Four free bed models for Blender
Update: Three models from the collection became unavailable. Links don't work anymore.
Have you ever found a high-quality 3d model that you would love to use in Blender, and had a hard time trying to import the data? It might be due to an incompatible format like DWG or MAX. Fortunately, we still find some great assets, like furniture models in multiple formats compatible with Blender.
An artist called Kaan Kılıçay shared in his Behance page a small collection of four free bed models, which you can use with Blender. Unlike many artists that only post files with one single format, he manages to get his models in MAX, OBJ, and FBX.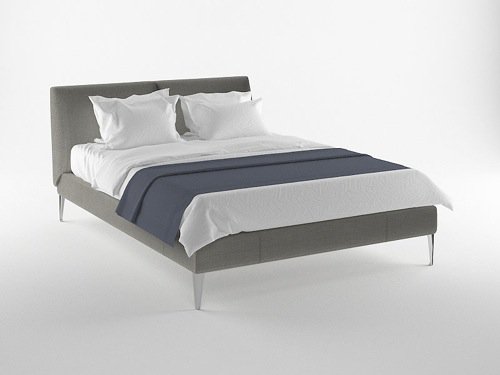 For Blender, you can use FBX or OBJ to include those furniture models in your projects.
That is not the first time we post about the work of Kaan Kılıçay here in Blender 3D Architect. Back in 2016 we already posted about his bed models. In those months, he manages to add another two models to the collection, making now four free furniture models.
How to download? You have to visit his profile at Behance and get the files from the links:
All models share some characteristics that make them an incredible addition to any asset library. The first one if the use of high-quality textures for all models. Besides the textures, you will also find realistic sheets in all beds, made in Marvelous Designer.
On top of that aspects, the bed models also have a high-polygon count and will appear great, even close to the camera.
Is there any downside? Yes, unfortunately, you will have to setup all materials and shaders for either Cycles or Eevee. Since you are getting the OBJ or FBX files, you will lose all original settings from the artist.
To use those settings, you would need a copy of 3ds Max and V-Ray.
What about the license? In the Behance page, you will find a notice about the license used for the images in the artist profile. It is unclear whether the rules also apply to the 3d models.