Eight free photogrammetry PBR textures
In recent weeks we shared quite a few free texture libraries with our readers, which by now probably have relatively big asset collection. But, there is always room to grow our assets in architectural visualization.
Do you want to download some additional photogrammetry based PBR textures? An artist called Sergei Kushnir posted on his Gumroad page a small collection of eight of those textures.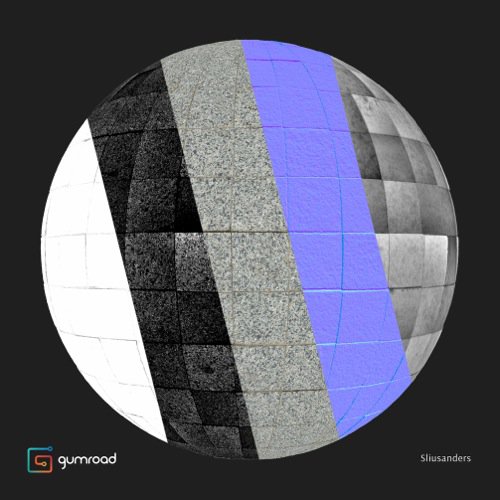 They all have options to download in multiple resolutions all the way up to 8k. How big is 8k? A texture in 8k has 8192 x 8192 pixels.
Each texture pack has six unique maps for
Albedo (Color)
Normal
Roughness
Gloss
Height
Ambient occlusion
You have to download each texture separately, and all of them require you to set a "fair price" in Gumroad. To get them for free, you have to set the value to zero. But, if you have plans to use them in commercial projects, it would be nice to reward the author in some way.
Do you want to know more about photogrammetry and how it can help you creating textures? A couple of months ago we shared a free e-book about photogrammetry explaining how it works. The e-book is not about Blender, but it uses a lot of tools to explain how the technique works.
What about licensing? All those textures have a creative commons attribution 4.0 international. That means you can use them in commercial projects, even redistributing them, as long you give credits to the author. They are safe to use for your renders and also interactive visualization projects.
If you want a large collection of free textures with a permissive license, I can take a look at this collection with 100+ free PBR textures in CC0. The texture files in this collection are in public domain; you don't have to worry about credits or further obligations with licensing.
Architectural modeling with Blender
To use those textures in your next project in Blender you need 3d models! Do you want to start creating 3d models for architecture? We have two courses that might help you with the first steps:
In case you are still looking to start using Blender, we also have a Blender Basics for architecture, which is free.