Showroom with Blender and Octane
A lot of artists choose to use Blender just to get their 3d models for architecture and use some external engine to create the architectural visualization. Among the external renders, that works with Blender, a big amount of people choose Octane Render as their primary renderer.
It is a while since I didn't post anything about Octane Render here, but if you like some great artwork related to architecture and Octane Render, I got a project to recommend.
In the past few days, I found a project that is another great example of Blender working together with Octane Render, and this time, the project is a showroom. Not only it works great to show all interior spaces of the showroom, but the artist manages to add furniture and cloth samples for the project.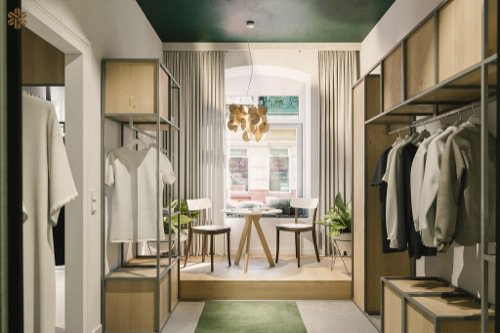 Unfortunately, we don't have much information about the nature of the project or the main artist. But, by following some of the images, I found that most of them are in an account associated with Matlek. Do you remember him? He already appeared in Blender 3D Architect with some impressive projects.
The only technical information about the project that we have is about the hardware used to create the images. According to the description a set of two GeForces GTX 980 plus two other GTX 780.
You will be able to see some awesome lighting for the project, and also some considerable skills to represent clothing and the overall look of the store. If you want to visit some other images from this same project and see more from Flatform, follow this link to visit them on Facebook.