Showroom with Blender Internal Render
How often do you see anything related to architectural rendering these days associated with the Blender Internal Render? I have to say that it is hard to find something about it. All artists go straight to either Cycles or other external render engines.
I was browsing some artwork at the Blenderartists forums, and suddenly I stumble into a beautiful project from an artist named easydream. The project is a showroom with lots of furniture, well-placed textures, and lighting.
Just like I usually do when something like that happens I went to the main description to find out about settings, render time and other details. And to my surprise, according to the artist, everything is Blender Internal only. Some post production made in GIMP, but everything else is Blender Internal.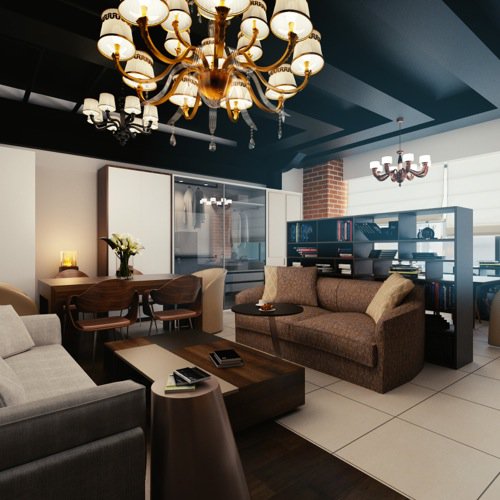 If you had any prior experiences trying to get the light and setup for the Blender Internal render, with no support for path tracing or global illumination you should congratulate the artist. It takes a lot more work and an "artistic" touch to get good lighting.
Unfortunately, you won't find settings or other screenshots related to the setup process. But, one thing will catch your attention. As a benefit to using the Blender Internal Render, all images took 15-25 minutes to render. I wonder how long it would take with Cycles, using a powerful GPU?