Free office scene rendered in Cycles
When you start to search for references to improve or compare your work to others in architectural visualization, besides getting clues on light and composition you may also find some extra resources. Most artists look for residential scenes, but commercial and office scenes will be an excellent addition to any reference collection.
If you want to download a free and complete office scene made with Blender and rendered in Cycles, just visit this link. The link will lead you to BlendSwap and a scene called only "Office Render," which is a design from artist DragonautX.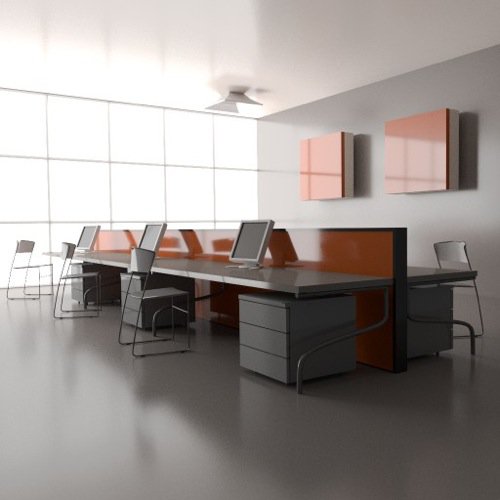 What is so unique about this scene? The first thing that you will notice about it is that you get an overall good light setup for Cycles. Maybe you want to use the scene itself to add more furniture or objects. And by doing that, you will end you with an entirely different render using this light setup.
Despite being a nice starting point to work with another office environment based on the light of the file, you also get some furniture objects. It is not a huge amount of furniture, but it is something you can't ignore.