Modeling with SketchUp and rendering with Blender Cycles?
One of the most common tools used by all kind of architects to create 3d models for architecture is SketchUp. I can point several reasons for that and among them the fact that it has a free version and is really easy to create 3d models with it. I still prefer the freedom to create practically any shape that Blender allows me to do, but for some people the SketchUp modeling way works better. But, SketchUp has a weak point that can only be solved using external software, which is realistic render.
There are a lot of options out there like V-Ray, Maxwell Render and others. But, only a few good free render engines.
With the latest features of Blender like B-Mesh and the improved support for COLLADA files, we may start to consider using SketchUp and Blender together. There is a feature of Blender that could really interest SketchUp users, and this feature is called Cycles. I'm already making some experiments with a few friends, which are SketchUp users.
The experiment is simple, and consists of taking some SketchUp files and trying to render them with Blender Cycles. It is quite simple to do that if you know how to use Blender.
Let me show how it works.
Using SketchUp and Blender
First, you have to take a scene in SketchUp and export it in COLLADA (dae) format. Just go to the file menu and choose Export -> 3D Model and pick COLLADA as your file format. This works even for the free version of SketchUp.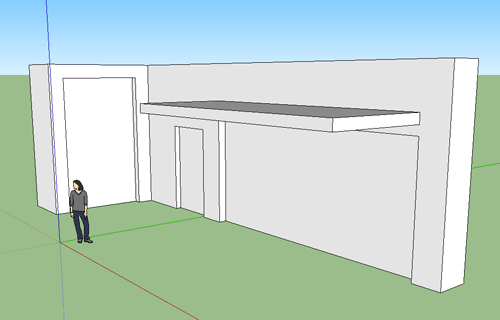 This is all we have to do on SketchUp. With Blender, you must go to the File menu and choose import -> COLLADA.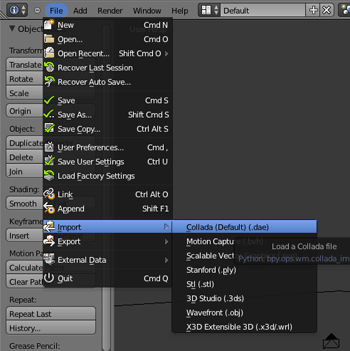 And your 3d model will be placed at the Blender 3D View. It might be necessary to change the scale or units of your scene, depending on how your SketchUp file was created.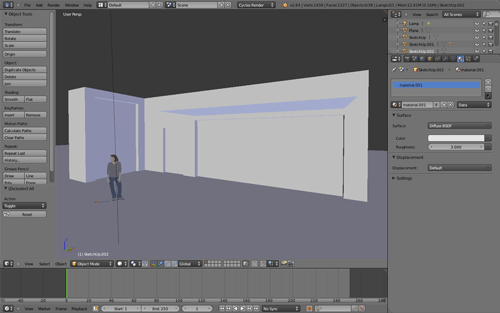 And that is it, now choose Cycles as your renderer of choice, and look at the magic happening. The image below was rendered with 500 samples.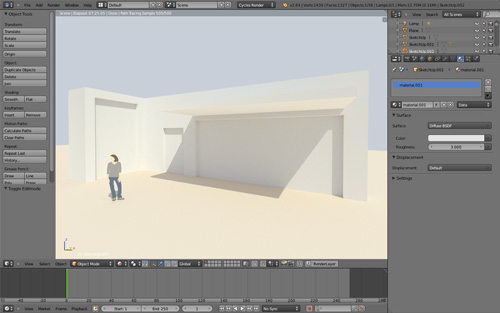 Of course, with a bit of work and the use of textures we would be able to improve the renders. By choosing Blender to render their projects, SketchUp users will also be able to create real 3d animations to present their projects, and export them to video.
Do you know any SketchUp user? Try to show them how Blender could work with SketchUp to improve their projects.