Indigo Renderer using GPU to speed up rendering
The demand for better and faster renderings is always growing, and to speed up the render of any type of project we can always turn to GPU based renderings. Today we have a lot of options to use GPU based technology to create renderings almost in real-time, depending on how powerful your video card is, we can get really fast renderings. There are options like VRay RT, iRay, Arion Render and Octane Render. And now we will have another renderer entering in the GPU supported render engines. It is Indigo Renderer, which will start to use a hybrid solution by mixing both CPU and GPU power to speed up the rendering.
From the CPU point of view, Indigo is already really fast, and in my opinion it is the fastest Unibased render compatible with Blender. So far, there isn't much info about how the GPU version will work, but it will be another great option for architectural visualization with Blender.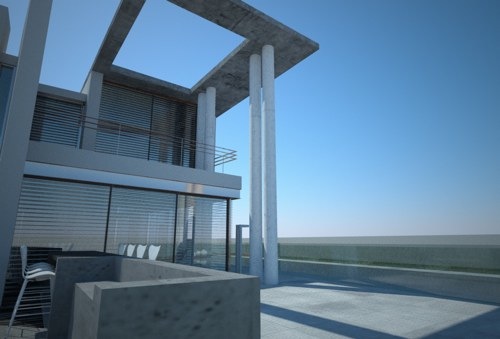 Rendered in only 2 minutes
By now there is only a form to be part of the beta test group that will be the first users to try the new renderer options. But, it is always nice to get more options to work with realistic render for Blender based projects.