Comic book style render in Blender
I was reviewing some of my articles from past years and found an interesting project, posted by congcong009 at the Blenderartists forums. The project itself and the post are a bit old already, but the artwork is still worth the look.
By the time it was published FreeStyle wasn't yet a viable option to create stylized render, and a mix of Cycles and postprocessing did the job. The timestamp from the project goes back to 2012, which regarding technology is like a "century" ago. Since Blender development has a steady, and fast, pace you can imagine that things would be very different nowadays.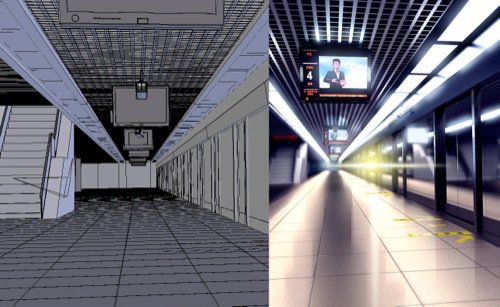 Will you find source files and examples to download? Unfortunately no. Nevertheless, it is an incredible example of a field that can become a new endeavor for architectural visualization artists.
After visiting the thread, you will notice that almost all images have some relation with architecture or urban environments. Nearly all productions related to animation or visual storytelling will use scenes or backgrounds that could use architectural visualization skills.
Either to get it done faster or to create a much better environment and realistic models. In any case, it is something you can't ignore. Maybe a project for the upcoming new year.