Free download of 3d seats for architecture
For architectural visualization artists working with interiors, there are some nice resources at BlendSwap that could be used to populate a project, especially furniture models. A few weeks ago I found a nice collection of seats that can be used to give your project a good sense of scaling. The collection of free seats can be downloaded in this link, and was created by an artist called Michael Berhanu. There are several types of furniture available at the collection, including famous seats like a Barcelona chair model.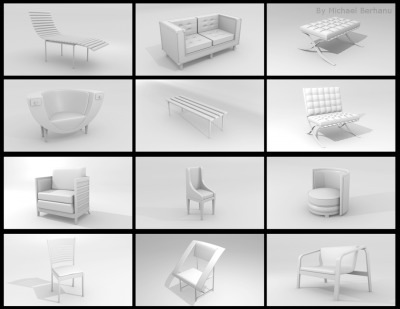 And since I did mention the Barcelona chair model, you can try out this other Barcelona Chair model with an incredible high polygon count. The model is good and top quality, but the polygon count makes it hard to work with.