Compact kitchen with Blender and Corona
Despite having a great selection of open source renderers available for artists using Blender, you can also get a reasonably vast selection of commercial tools. You can pick renderers like Corona, V-Ray and more with native support for Blender.
That might not be of interest for artists using either Cycles or Eevee, but might be decisive for people migrating from 3ds max or SketchUp.
Do you want to see a project modeled in Blender with the render in Corona?
An artist called Abu Unaisah posted at the BlenderArtists forums a great set of images of a compact kitchen, rendered with Corona. The images show the level of quality you can achieve using tools like Corona and Blender.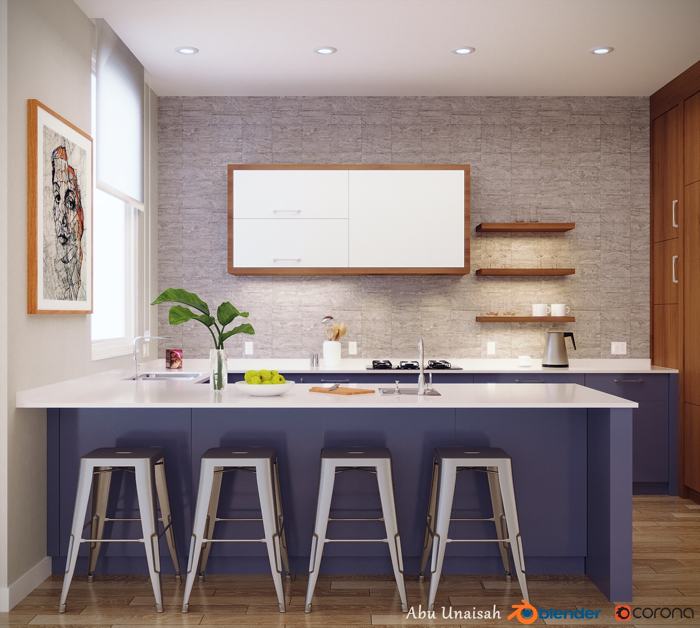 What was the render time for each image? About 30 minutes for an image with 1500 pixels in width.
The artist was kind enough to share his settings to get each render in the forum. You will find screenshots with settings and parameters used to create the sunlight and render with Corona.
If you have plans to use Blender with Corona, you definitively should take a look at the link.