Free online conversion of 3d models
If you ever started a project, where you recieve lots of files from different sources to start working with them in Blender, you might get caught up in a situation where a file saved in a format like MAX or DWG, which should be imported to Blender and either the import script gives you some kind of error, or the script for a specific file format does not exist. I just find out a file conversion system that might be handy in situations where we must use external references.
A web site called Babel 3D offers a system where you can upload a 3d model, and they will convert it to another format. For instance, we can upload a DWG file and convert it to OBJ.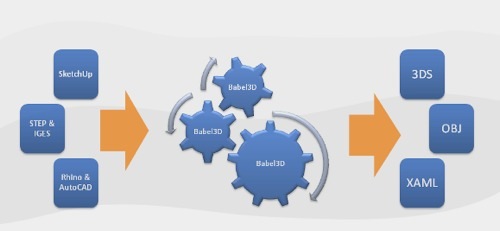 It works pretty much like a lot of online video conversion web sites. We have to upload the file and register an e-mail address, and when the file is converted, the system sends a message with a link to download the converted 3d model.
Did I mention that it is a free service?