Scandinavian Interior with Cycles
A great way to develop your skills in architectural visualization and Cycles is to analyze the work of other artists. Sometimes they will not only produce some beautiful pieces of artwork but also share some of their settings.
In that case, some of the settings and techniques might give you insights of tools and settings that will streamline your work. Like the project featured in this post.
An artist called Yurec, posted at the BlenderArtists forums a project entitled Scandinavian Interior. The overall quality of all renders is great, and the artist shares some details about his setup.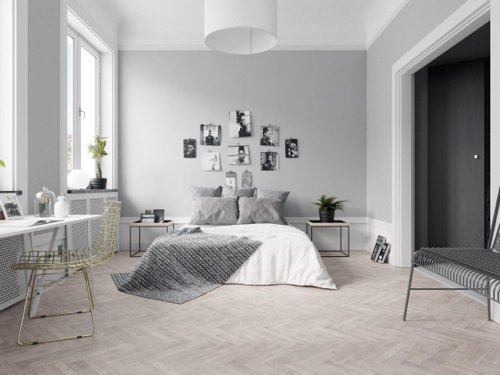 The render engine is Cycles, and among the details of the project, you will find some screenshots of the light setup. He uses the popular combination of filmic and denoising and a setup that doesn't use an HDR map in the background. Just a plain white color for the environment.
That is another example of using the background to add light to an interior scene in Cycles, without the use of an HDR map. With that approach, you will have a lot of benefits, including a lower memory footprint for the scene.
Since you are not using an HDR, which is a large file in high resolutions, you can use the remaining space to work with high-quality textures for the project.
Using an HDR map for the background is almost a dogma for some architectural visualization artists. They believe that using such a map is the only way to get natural-looking lights. However, a lot of recent projects proves otherwise.
Do you want to see another project that uses the same approach? A white background and with a combination of a Sun and Area Lamps? Here is a project that appeared a few days ago here in Blender 3D Architect.
Unlike the Scandinavian Interior that appears in this article, which uses 1700 samples to render. That seems a little too high, especially with the use of denoising. The other example uses "only" 250 samples.