31 free furniture models
When you find a free furniture library with lots of options for models and assets, you immediately begin to ask yourself if that is compatible with Blender. A significant amount of those files, from free libraries, comes in MAX format. You can convert them without 3ds Max. But, it is not always possible.
That is why a free furniture library that doesn't need any conversion to work with Blender is something you can't miss. Like the one, you have the opportunity to download today.
The author of all models is an artist called LuckyFox, and the full list of the 31 free furniture models is at the Corona Renderer user forums. There you will also find the links to download.
What is the motivation to share all those 31 free furniture models? Back in December of 2017, the author started to post one free model for each day of the month. The post is still there, and you can download the models to use in your projects.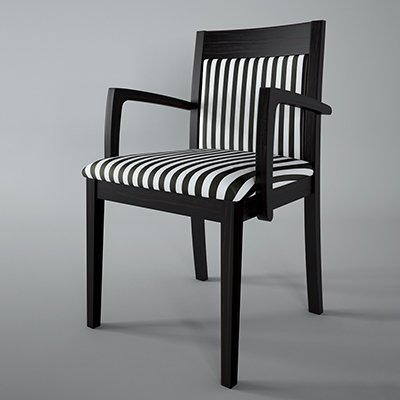 As for the license, you can use the 31 free furniture models for both personal and commercial projects. You don't even have to give credit to the author.
Can we use those models? Arent all Corona Render files in MAX format?
Initially, the files were in MAX format only, but the author was kind enough to create versions in OBJ, FBX, C4D, SKP, and others.
An important side note about the collection, all files are in the author personal Google Drive. You will have to visit each furniture model link to download. That means all links could stop working at any moment! If you want to get the 31 free furniture models, you should get them as soon as possible.
What is the best format to use with Blender? If you just want to get one file format, choose the OBJ file format. You won't have any problems importing that type of 3d model to Blender.
And to those of you curious about the possible integration between Blender and Corona, it is possible with an Add-on. In case you want to get a free scene that uses Corona Render with Blender, we posted an article about that a few months ago.