Loft interior with Cycles
For projects related to interiors, you will have to make a few choices regarding lights in Blender. There are options to start your light setup with an HDR map or using a large Area Light. If you use Cycles, an HDR map will work great, and for Eevee, the best results appear with Area Lights.
But, it doesn't mean you always have to use HDR maps with Cycles. In some projects, an Area Light in each window might give excellent results.
An example of that type of lighting is the Loft interior visualization by digital artist Quy Tran.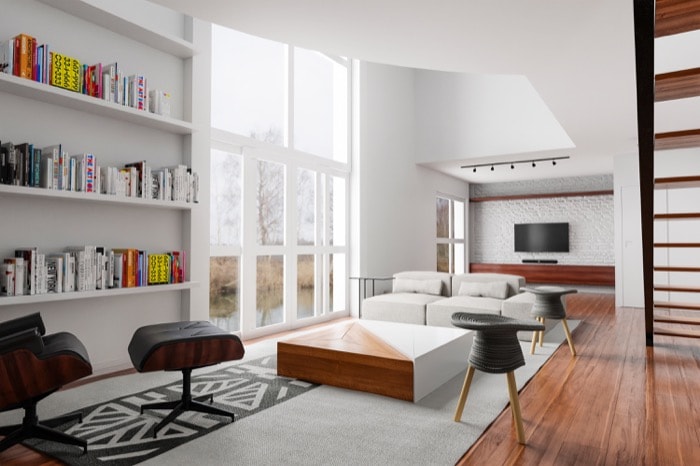 He posted the project at the Blenderartists forums, and it shows a great light for overcast daylight simulation. The artist shared some of the settings for the scene render in the thread.
Unfortunately, no information about render times and hardware used to render the project with Cycles.
Here are a few other projects that share the same type of lighting:
Using Blender for architecture
Do you want to use Blender for architecture or render your projects using Cycles or Eevee? We have three books available that could help you!
They cover the use of Blender for producing architectural content and also all information you need to render projects in real-time:
You can get them in both digital and paperback formats. By ordering those books, you will not only improve your skills with Blender for architecture but also support Blender 3D Architect.