Shophouse boutique with Blender Cycles
The vast majority of architectural visualization projects we usually feature here in Blender 3D Architect are about residential spaces. Since that is a type of project with high demand, it is easy to understand why most architects will work on numerous residential projects across their careers.
From time to time we find some great visualization projects related to other types of spaces like offices and retail shops.
Do you want to see a great visualization project related to a shophouse? The project is a creation from digital artist Remi Triadi.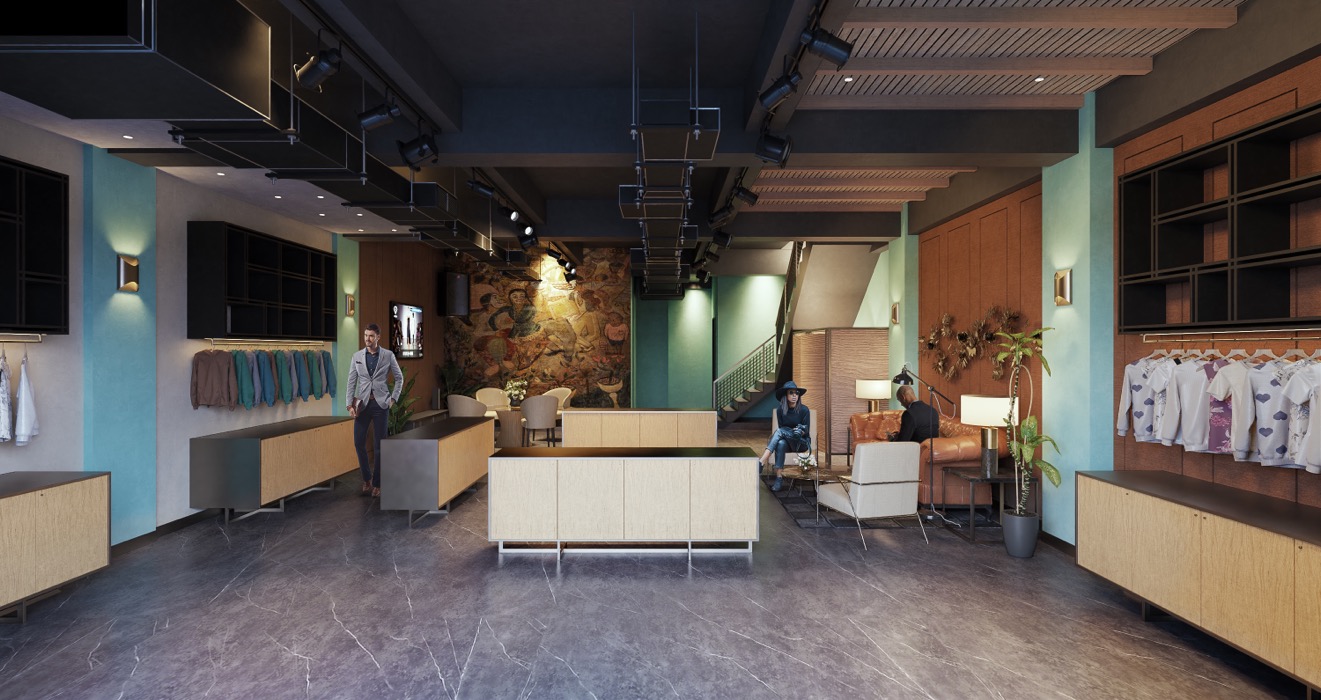 The artist posted some images about the project at the Blenderartists forums.
At first, we couldn't find much more information about the project. After contacting the author we could gather some additional aspects of this project:
That was a commercial project for an architect that had a design for the store and needed some renders;
The client provided some AutoCAD files and reference images for modeling;
It took about 6 hours to create the model from scratch. The lighting tests required another 3 hours;
The render time for each frame was about 7 hours on a CPU. According to the artists his available GPU couldn't handle the high-resolution textures.
Don't forget to visit the thread and see high-resolution images from this project. Thank you to Remi Triadi for providing the information.
Using Blender for architecture
Do you want to use Blender for architecture or render your projects using Cycles or Eevee? We have three books available that could help you!
They cover the use of Blender for producing architectural content and also all information you need to render projects in real-time:
You can get them in both digital and paperback formats. By ordering those books, you will not only improve your skills with Blender for architecture but also support Blender 3D Architect.