E-Cycles with 30% OFF (Until 20th November/2020)
A render engine that often appears here in Blender 3D Architect as the main option to produce architectural images is E-Cycles, which is an optimized version of the default Cycles for Blender. It makes under the hood changes to Cycles and makes it work a lot faster. Lately, the developer of E-Cycles added a lot of new features like light groups, and a couple of days ago, Persistent Data to export a scene only once to help with animations and fly-throughs.
If you still don't have E-Cycles, the renderer is on sale at the Blender Market with a great discount. You can get E-Cycles with a 30% discount until the 20th of November (2020).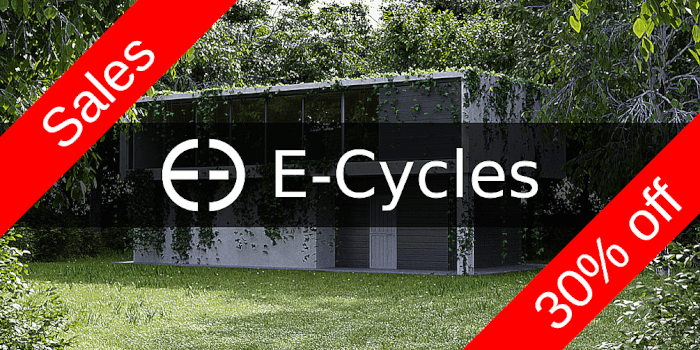 Since the optimizations for E-Cycles happen in the code, you don't have to learn anything new if you are familiar with Cycles. Using E-Cycles will be like having the default Cycles from Blender, but a lot faster.
Whet version should you get? If your goal is to render architectural images and have an RTX card from NVIDIA, I strongly suggest the E-Cycles RTX 2020 that includes both CUDA and the OptiX driven renderer.
Do you want to know how to start with E-Cycles? We posted a quick start guide with an overview of the renderer.
Disclaimer: Some of the links above might be affiliate links, meaning, at no cost to you, we earn a commission if you click through and make a purchase. If you decide to purchase using our links, you will be helping us with the maintenance of Blender 3D Architect. Thank you for your support!