Cycles X and the future of rendering in Blender
This past week we achieved an excellent mark for the Blender community with the tenth anniversary of Cycles as the advanced renderer for our beloved 3D tool. It all began back in Blender 2.61, and it took the market by storm and quickly became the default option to render.
For those of you new to Blender, how was it to work with the software before Cycles? At the time, we had to go with the now-defunct Blender Internal or go with external engines like YafaRay or LuxRender (now LuxCore). That was the only way of getting advanced render algorithms working with Blender.
To celebrate the anniversary of Cycles, the Blender Foundation announced some exciting plans for the future of the renderer with improvements in the code and features. They are calling it Cycles X.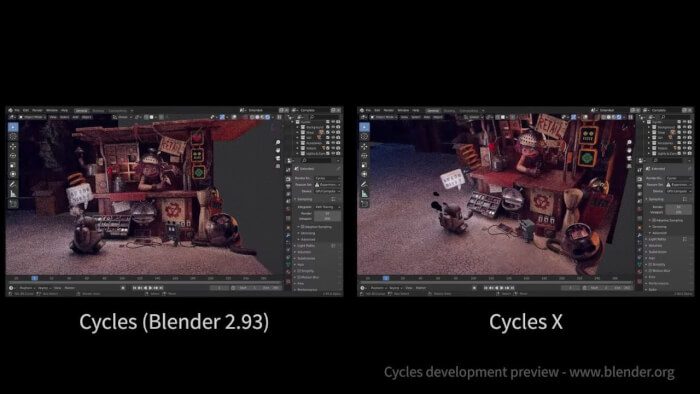 This new project aims to provide a toolset and structure to further develop and evolve Cycles as a rendering solution. In early tests, they already got impressive gains with GPU rendering using NVIDIA hardware.
Those are great news for artists adopting Blender as the primary tool in their workflow.
By the way, you can start improving your renderings and get a faster experience in Blender using the heavily discounted version of E-Cycles. Get that same insane performance (2x speed gains) for 1 USD!