Vega Island visitor center project with Blender Cycles
The vast majority of projects that we post here in Blender 3D Architect are about residential visualizations because that represents a large part of our market. If you are a freelance artist, you will get dozens of residential visualizations before anything different appears.
That was the case for Blender artist Adam Radziszewski, which worked with Ekberg Lous Arkitekter AS on a beautiful project in Norway.
What was the main subject of this project? They manage to win an international competition to create a World Heritage Visitor Centre in Vega Island, Norway.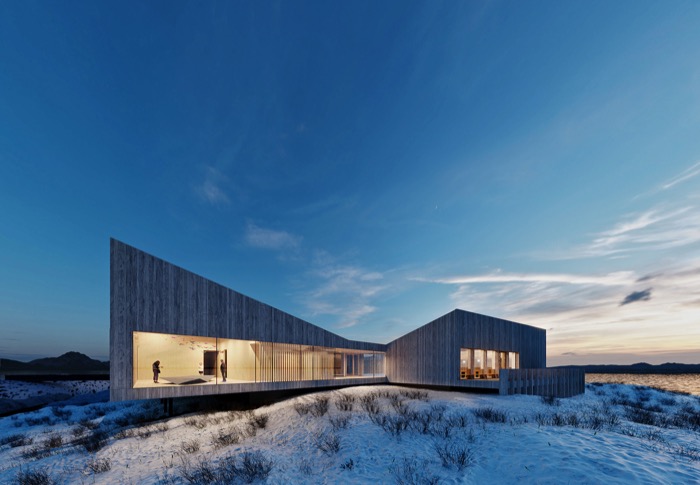 All images used to visualize the project came from Blender using a full CGI approach.
You will find a great set of images in the BlenderArtists thread about the project displaying several light conditions. They have a daylight scenario and other weather conditions, even an aurora background.
Unfortunately, there is not much information about render times or hardware.
Using Blender for architecture
Do you want to use Blender for architecture or render your projects using Cycles or Eevee? We have three books available that could help you!
They cover the use of Blender for producing architectural content and also all information you need to render projects in real-time:
You can get them in both digital and paperback formats. By ordering those books, you will not only improve your skills with Blender for architecture but also support Blender 3D Architect.