Residential interior: From ArchiCAD to Blender Cycles (Profile)
The project profile series of Blender 3D Architect is a collection of articles with the aim of feature projects related to architectural visualization. We invite talented artists to share additional details about each project to demonstrate how they approach each stage of the process. And also allow each author to publicize their work among our readers.
How does it work? It is like an interview, where we sent a couple of questions about a project for the artist.
If you want to check previous project profiles, visit this link.
Today we have a residential interior from digital artist Beniane Mohamed, which uses Cycles as the main render engine for this interior.
What is unique about this project? Besides the overall quality, the project shows how a workflow starting outside of Blender, which used Cycles for rendering, as you will see from the profile interview all the modeling started in ArchiCAD. From an FBX file created in ArchiCAD, the artist adds materials and lights using Blender to render in Cycles.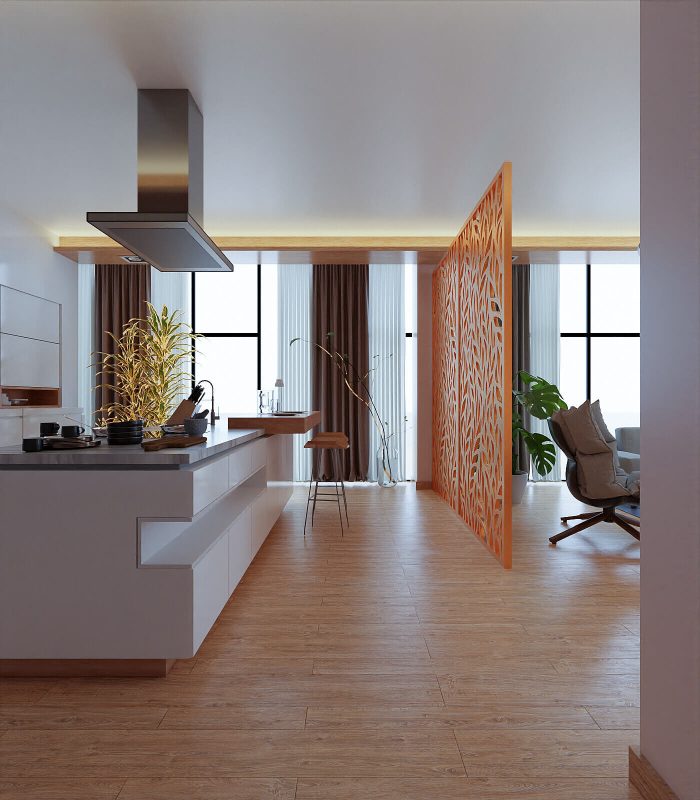 (Click to enlarge)
That shows how flexible an architectural visualization workflow can be when using Cycles. You can choose to create the entire 3D model in Blender or use another tool to export the model in either FBX or OBJ.
Let me thank Beniane Mohamed for sharing the details about the project with Blender 3D Architect readers.
---
Was it a commercial project?
Yeah, This project was a request from a real-estate company.
What can you tell us about this project?
This project motivated me because I was able to work on the entire process from the beginning. I was also able to choose between two renderers. The first one was Lumion 9, and then I did another set of renders using Cycles. From those tests, I was able to pick Cycles as the best solution to create realistic images for that interior.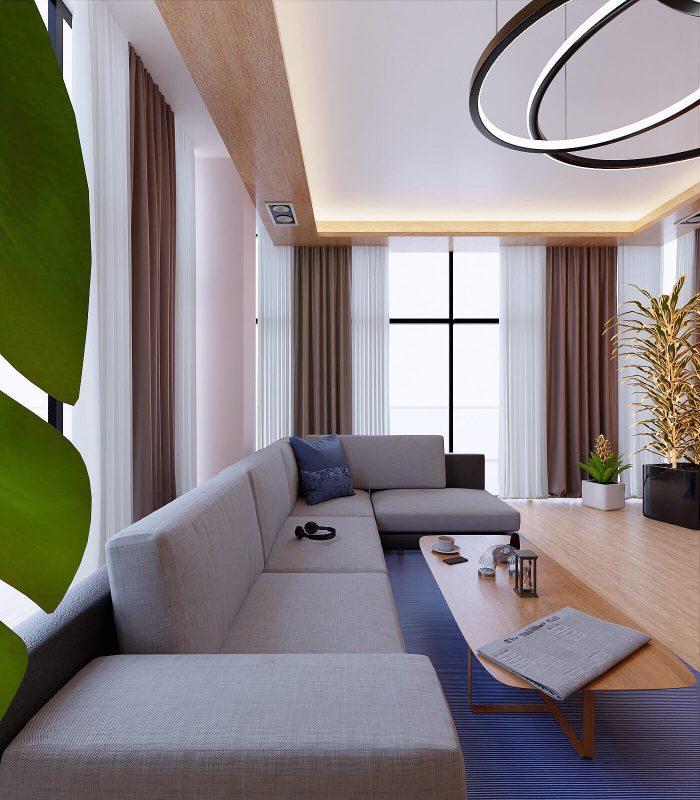 (Click to enlarge)
Did you use any references for modeling, like technical drawings?
Since I had the freedom to choose all details about the interior, I got the blueprints from the client and started to work with the 3D modeling based on those drawings. All the rest was my design.
How long did it take from start to finish?
It took me an entire day to finish modeling and setup.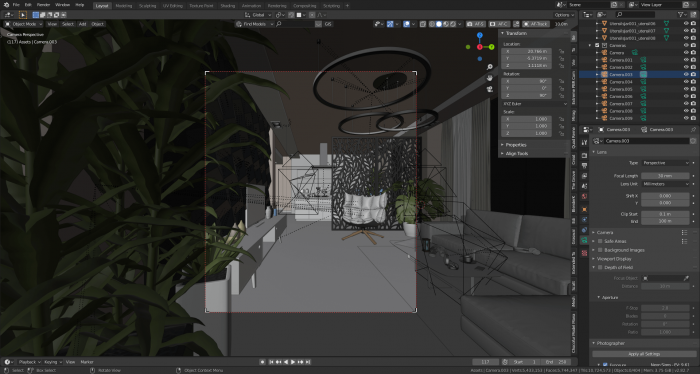 (Click to enlarge)
What hardware did you use to render? Can you share some render times?
My workstation has a CPU: Ryzen 2700x and GPU: RTX 2060S. As for the render times, on average, each image took about 20 minutes using only the GPU.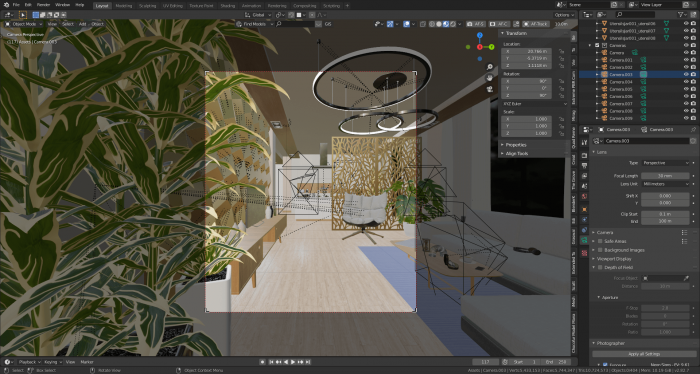 (Click to enlarge)
Can you share any details about the lighting process?
The main light I'm using a blackbody node in the background with a strength of 10 and 5778k as the color.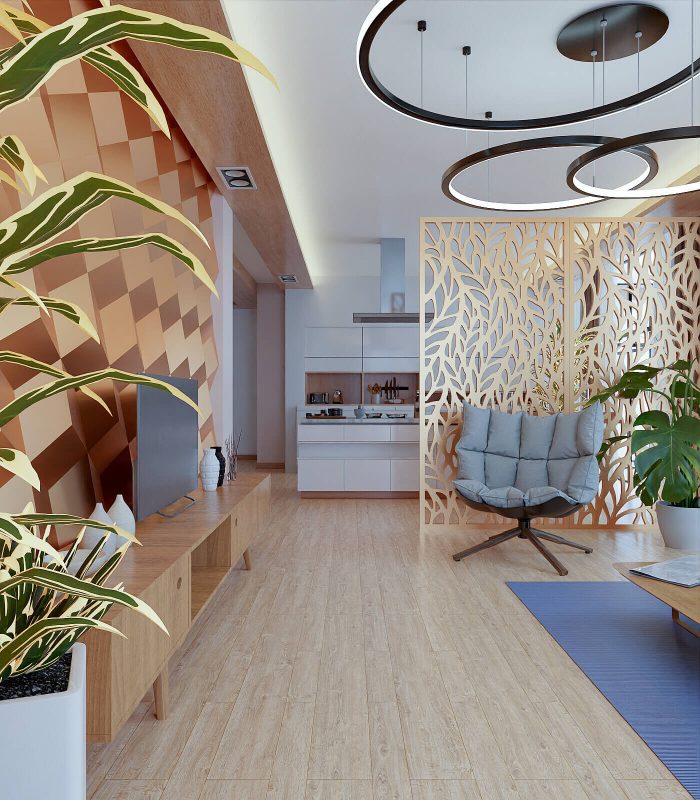 (Click to enlarge)
Did you use any Add-ons or external tools to create the project?
Yeah, I use Archicad as an external tool to build the walls and windows. Then I export the file in FBX Format.
---
Thanks again to Beniane Mohamed for sharing details about his work. Visit his portfolio page if you want to reach him or see more of his architectural visualization projects.
He also has profiles in Behance, Instagram, and Youtube.