Free furniture: Bambi armchair for Blender (FBX)
In fields like product design and furniture modeling, it is common to adopt other procedures like NURBS. That is an acronym for Non-uniform rational basis spline. It uses a combination of curves and surfaces to create 3D models.
Depending on your modeling "target," the use of NURBS tools might make the entire process a lot easier. For instance, if you are trying to create a Bambi Armchair designed by Rolf Rastad and Adolf Relling, a NURBS modeler will help a lot.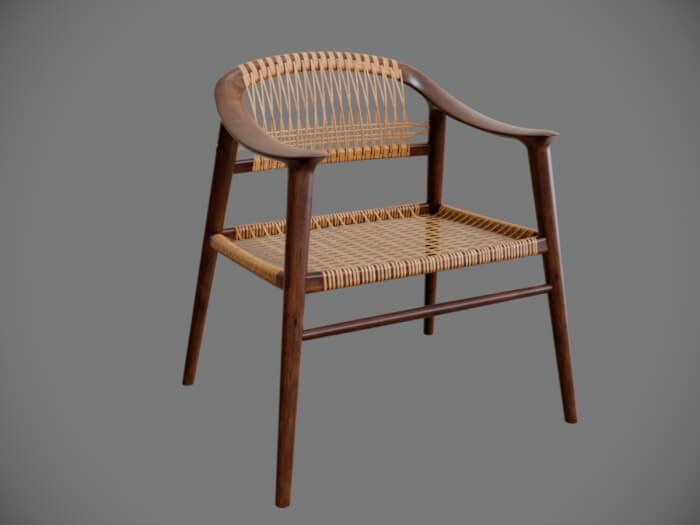 Do you want to download a free model of that chair compatible with Blender? At the Behance profile of digital artist Laci Lacko, you can download a model of that chair in FBX format. Since Blender can easily import such models, it is a great addition to any asset library.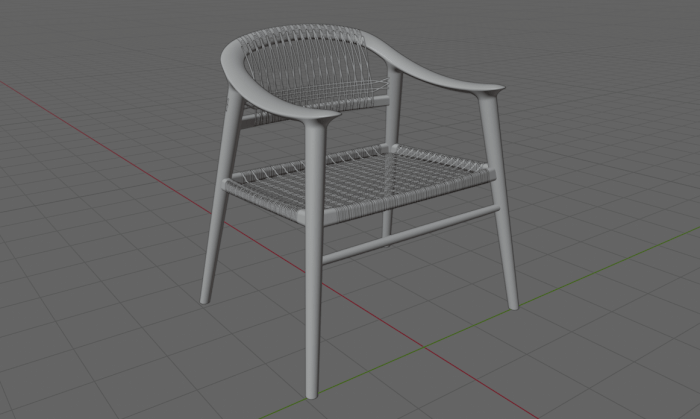 According to the author, he used that chair as an exercise in NURBS modeling. It makes a great example of how NURBS can help with such shapes because of the curves of that chair. Getting an accurate 3D model using subdivision can be challenging.
Unfortunately, no information about licensing is available.
Using Blender for architecture
Do you want to use Blender for architecture or render your projects using Cycles or Eevee? We have three books available that could help you!
They cover the use of Blender for producing architectural content and also all information you need to render projects in real-time:
You can get them in both digital and paperback formats. By ordering those books, you will not only improve your skills with Blender for architecture but also support Blender 3D Architect.