Park Tower with Blender and E-Cycles
I often find a misconception about Blender and architecture among architects and designers: Blender can only help us in small and midsized projects. You would have to look somewhere else to do your visualization and renders for those big designs. That is not the case, and I have many examples of projects published here in Blender 3D Architect to prove otherwise.
Here is another stunning work from Artur Szóstakowski with a large-scale project.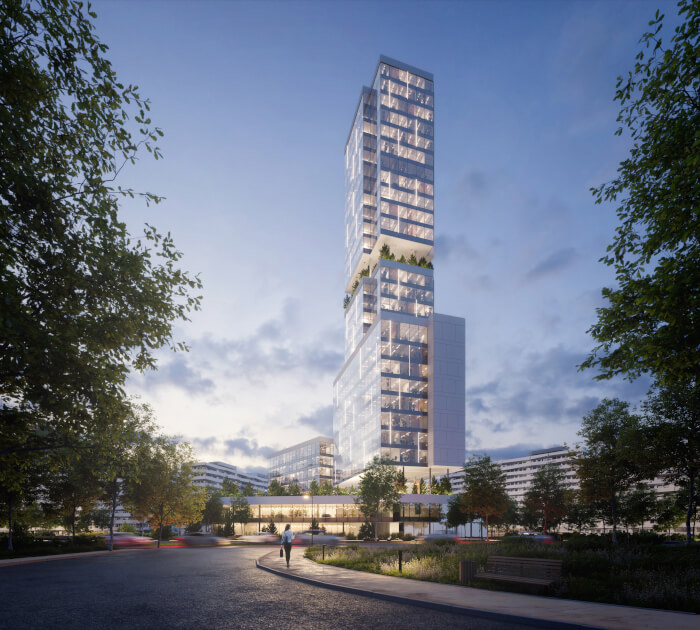 The project has the name Park Tower, and it is in Gdańsk, Poland. Here are a few details about the project according to the artist:
All modeling used technical drawings for reference
The overall development time was three weeks
For modeling, he used a combination of arrays and mirrors
Since the camera is far from the building, no small details were necessary
Each render took about 25 minutes using E-Cycles with an RTX 2080ti
To help with the development, we have several Add-ons used in this project: