Interior design for residence with Blender and Cycles
If you ask about the future of rendering technology for any artist using Blender nowadays, most of the answers will involve real-time render and Eevee. They are not wrong to say that render will shift to real-time engines. Today, we still need traditional renders like Cycles to achieve the realism required for some types of renders.
Like this collection of renders make with Blender 2.8 and Cycles.
The project is an interior visualization of a residence in Belgorod, Russia. It is a work from Nexus-Studio that has a vast, impressive portfolio of interiors using Blender and Cycles.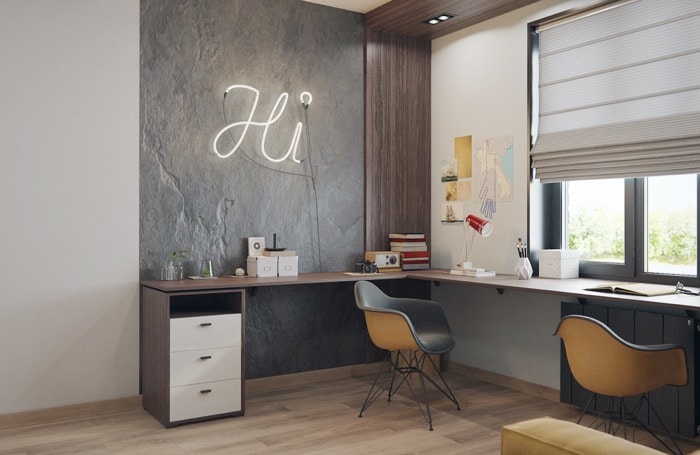 You can check a lot of images from that project! For this particular residence, you will find more than ten renders, and they all share the same level of quality regarding lights and materials.
Unfortunately, we don't have much more information regarding render times or settings for the project. But, it is an outstanding example of artwork that also functions as architectural marketing.
Using Blender for architecture
Do you want to use Blender for architecture or render your projects using Cycles or Eevee? We have three books available that could help you!
They cover the use of Blender for producing architectural content and also all information you need to render projects in real-time:
You can get them in both digital and paperback formats. By ordering those books, you will not only improve your skills with Blender for architecture but also support Blender 3D Architect.