Housing project in Poland (E-Cycles)
Using architectural visualization to help you sell an idea is a powerful tool for any entrepreneur looking to potentialize a project. It can be small in scale, like a kitchen renovation, where you want to show the layouts and materials, and it could also represent large-scale projects like a housing complex.
That was the case of a visualization project developed with Blender and rendered in E-Cycles. You find in this Housing complex from artist Artur Szóstakowski an impressive example of how Blender can help you express those ideas.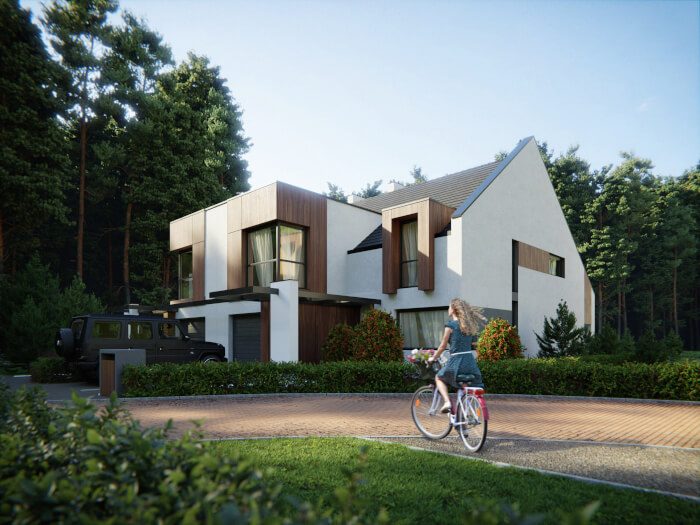 The project is in Gdynia, Poland, and uses extensive vegetation and an aerial view of the complex. That is a great help to anyone looking to buy a property to live in or invest.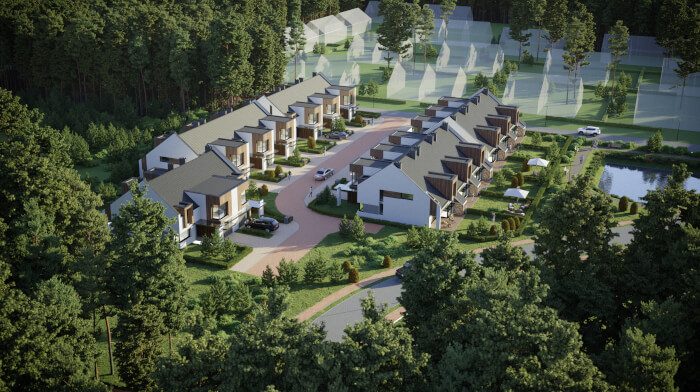 You can find more about Artur Szóstakowski's workflow in a past interview with him as a project profile.
Using Blender for architecture
Do you want to use Blender for architecture or render your projects using Cycles or Eevee? We have three books available that could help you!
They cover the use of Blender for producing architectural content and also all information you need to render projects in real-time:
You can get them in both digital and paperback formats. By ordering those books, you will not only improve your skills with Blender for architecture but also support Blender 3D Architect.