Free book generator for Blender (Add-on)
Besides getting all of your architectural models in place for a render, it is common to spend some time adding small details and props to a scene. With furniture and other small objects, you can make the design easier to understand. Those objects help with the scale perception and reinforce your design.
One of the elements that we often must include in interior visualizations is a bookshelf filled with books. If you still use the same book group for all of your projects, it is time to check the Random Book Generator Add-on.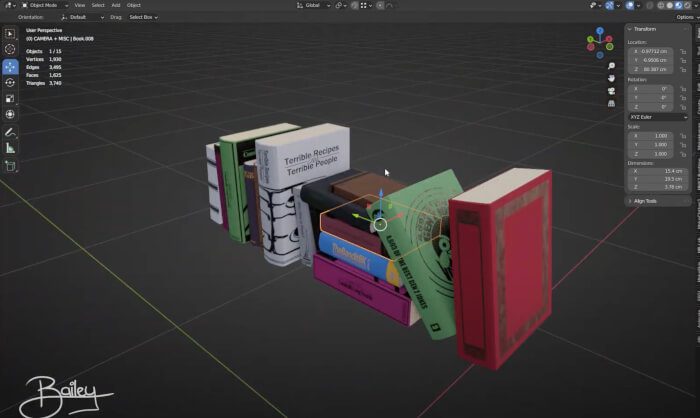 It can create random sets of books with textures that work great for interior design projects. You can download it for free using a pay what you want to access, and by setting the amount as zero, you can download it for free.
Using Blender for architecture
Do you want to use Blender for architecture or render your projects using Cycles or Eevee? We have three books available that could help you!
They cover the use of Blender for producing architectural content and also all information you need to render projects in real-time:
You can get them in both digital and paperback formats. By ordering those books, you will not only improve your skills with Blender for architecture but also support Blender 3D Architect.