Bulvar Apartments with Blender and E-Cycles
A gallery of projects showing architectural renders with Blender will most likely have many interior scenes showing residential spaces. That is the most common type of project in any artist portfolio. For that reason, I'm always hunting for variations of that subject. Suppose you want to look at a great example of artwork created with Blender for a complex of apartment buildings with beautiful exteriors. In that case, I strongly recommend you to look at the Bulvar Apartments renders.
The artist behind this project is Artur Szóstakowski, and he shared a collection of multiple views of this apartment building complex.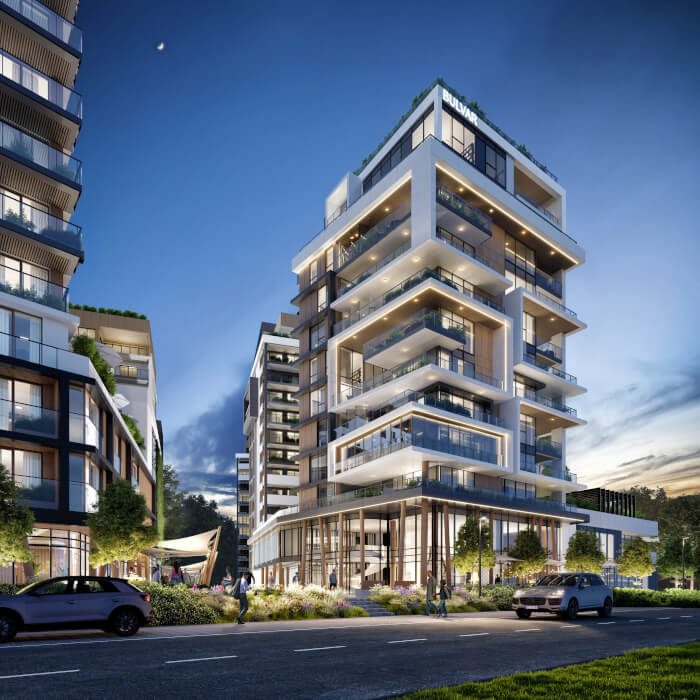 Besides the great artwork, you find exterior views of a large-scale architectural project that serves as a marketing piece for real-estate investment. That is the primary purpose of architectural visualization and shows how vital our work is for this endeavor.
If you are new to architectural visualization and Blender, it is an excellent example of what you can do with the software. By the way, to speed up rendering, the artist uses E-Cycles!
Using Blender for architecture
Do you want to use Blender for architecture or render your projects using Cycles or Eevee? We have three books available that could help you!
They cover the use of Blender for producing architectural content and also all information you need to render projects in real-time:
You can get them in both digital and paperback formats. By ordering those books, you will not only improve your skills with Blender for architecture but also support Blender 3D Architect.