Bauhaus-inspired bedroom in Cycles
The main reference for a project is most of the time a collection of technical drawings and based on those drawings we can create a detailed 3d model for the project. But, sometimes a photographic reference is enough to give an artist something to pursue. And that is precisely what the artist responsible for this bedroom in Cycles.
You may remember Brazilian artist Julio Cezar Pires for his astonishing architectural visualization projects rendered on both Cycles and Corona. He just came up with another impressive project inspired by Bauhaus Villa, and the result is impressive. It is a bedroom render that was entirely made in Cycles. You can follow some of the details about the project at the Blenderartists forums, where the author posted that this project took about 25 minutes to render with 2000 samples. For a quality like this and a reasonable render time, we can speculate that he has a powerful GPU for that kind of project.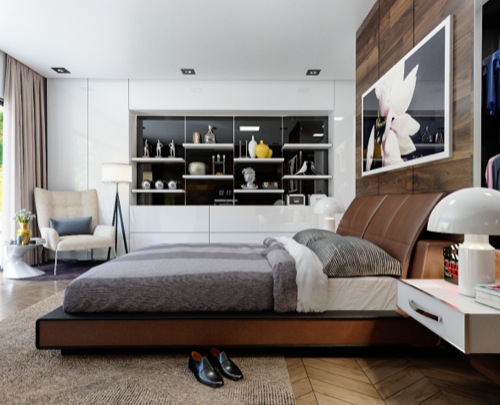 To check some more images, just follow the link to the forum. And don't forget also to visit the online artist portfolio.