Free collection of PBR textures
Among the various types of resources I usually find for architectural visualization and that is shared here in Blender 3D Architect, a lot of them lately are coming from game related content. Since game artists also need high-quality textures and furniture, is not unusual to find whole collections of game art that can improve architectural visualization. Take a look into this PBR (Physically based rendering) that I found a few weeks ago. They are all high-quality (2048×2048 pixels) maps that can help any architectural artist and were initially conceived for games.
In this collection that is available on a website called Gumroad, you can choose to download the collection of textures for free, or give a donation to the author. If you don't want to pay anything, just put zero on the amount.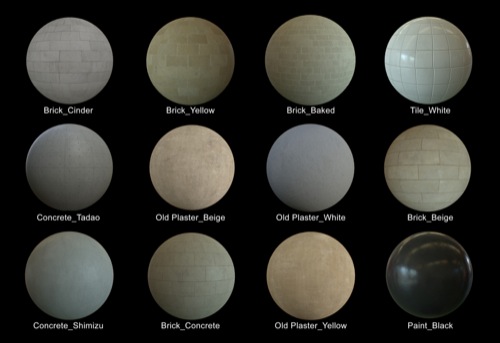 In this collection, you will find normal maps, AO maps and other types. It is an excellent set of PBR textures that could help you on your next architectural visualization project. Here is a game scenario made with those PBR textures and rendered with the Unreal Engine: