Backyard and flowers with Blender Cycles
A reader from Blender 3D Architect once wrote to us asking for more projects with external views rendered in Blender. We post a lot of internal visualization because it is the most common type of render for artists using not only Blender but any 3d software for architecture.
If you are also looking for examples of external visualization made with Blender, we will share with you a great project from digital artist Augusto Cezar. He is the same person behind a beautiful living room visualization we posted last week, and he also got an external visualization called "Backyard and flowers."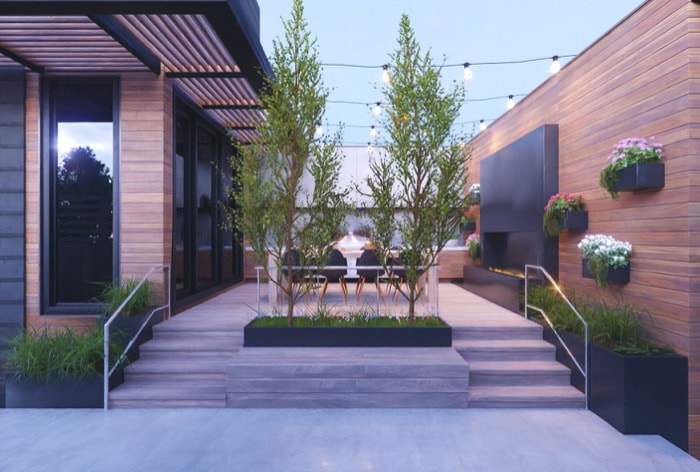 For this particular project, the artist used Blender 2.8 and Cycles for all the process. You will find a soft and diffuse light on all renders, which gives the impression of an overcast daylight simulation. The artificial light bulbs around the also add a lot to the scene.
But the real highlight of the project is the combination of natural materials like wood and vegetation. The vegetation comes from the incredible Graswald add-on.
If you want to find more about the project like screenshots from Blender and lights settings, you can visit the artist ArtStation for more images.