Aquarium room with Blender and E-Cycles
In many cases, a personal project is a great way to develop your skills and bring details that commissioned work usually does not require. Here is an excellent example of a project that explores different types of scenes. The scene from digital artist Paweł Pęcherzewski, which has the name of Aquarium shows some gorgeous details and visuals.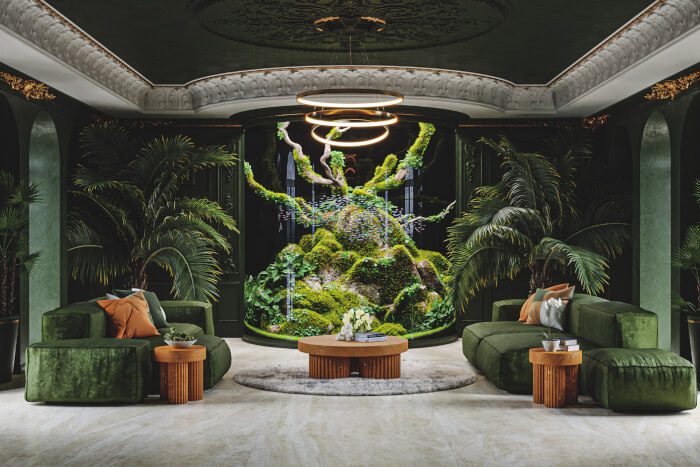 As a bonus to the renders, we can also check a short animation with the evolution of the design. The artist shows an empty room and starts experimenting with furniture pieces and different layouts. Look at the bottom of the Behance page to watch the animation.
The artist uses E-Cycles as the main render engine for this project, and in case you still don't know what the difference between Cycles and E-Cycles is, the answer is simple. The E-Cycles engine has lots of optimizations to provide shorter render times and a few extra features than Cycles, and it is even faster than the upcoming Cycles X.
For that reason, lots of skilled artists pick E-Cycles as their main render engine to save on render times and deliver projects in shorter periods.